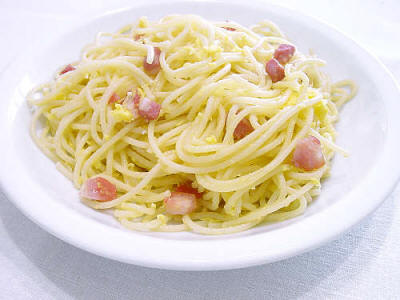 So many quips, so many thoughts about life, love, relationships, and yes, food.    We grew up with Nora Ephron's characters and laughed knowingly as they spouted aphorisms that resonated with us at every age.  Here are a few:
          I'm so glad I'm not out there… don't ever let me be out there.
          She was supposed to be his TRANSITIONAL person!"
          Sometimes I think that not having to worry about your hair is the secret upside of death.
          Oh, how I regret not having worn a bikini for the entire year I was twenty-six. If anyone young is reading this, go, right this minute, put on a bikini, and don't take it off until you're thirty-four.
And always, always, there was the food…
          I have made a lot of mistakes falling in love and I've regretted most of them, but I've never regretted the potatoes that went with them.
          What I love about cooking is that after a hard day there is something comforting about the fact that if you melt butter and add flour and then hot stock, it will get thick!  … It's a sure thing in a world where nothing is sure … a mathematical certainty in a world where those of us who long for some kind of certainty are forced to settle for crossword puzzles!
We loved that she was afraid her last meal would come unexpectedly and might turn out to be a tuna melt, so she recommended going for the hot dog right now!  And here, a recipe for spaghetti carbonara, a bowl of which, according to Nora, would soothe a broken heart, heat up a romance, or just make life worth living.

Spaghetti alla Carbonara
Author:
adapted from Tyler Florence
Ingredients
1 pound dry spaghetti
2 tablespoons extra-virgin olive oil
4 ounces pancetta or slab bacon, cubed or sliced into small strips
4 garlic cloves, finely chopped
2 large eggs
1 cup freshly grated Parmigiano-Reggiano, plus more for serving
Freshly ground black pepper
1 handful fresh flat-leaf parsley, chopped
Instructions
Prepare the sauce while the pasta is cooking to ensure that the spaghetti will be hot and ready when the sauce is finished; it is very important that the pasta is hot when adding the egg mixture, so that the heat of the pasta cooks the raw eggs in the sauce.
Bring a large pot of salted water to a boil, add the pasta and cook for 8 to 10 minutes or until tender yet firm (as they say in Italian "al dente.") Drain the pasta well, reserving ½ cup of the starchy cooking water to use in the sauce if you wish.
Meanwhile, heat the olive oil in a deep skillet over medium flame. Add the pancetta and saute for about 3 minutes, until the bacon is crisp and the fat is rendered. Toss the garlic into the fat and saute for less than 1 minute to soften.
Add the hot, drained spaghetti to the pan and toss for 2 minutes to coat the strands in the bacon fat. Beat the eggs and Parmesan together in a mixing bowl, stirring well to prevent lumps. Remove the pan from the heat and pour the egg/cheese mixture into the pasta, whisking quickly until the eggs thicken, but do not scramble (this is done off the heat to ensure this does not happen.) Thin out the sauce with a bit of the reserved pasta water, until it reaches desired consistency. Season the carbonara with several turns of freshly ground black pepper and taste for salt. Mound the spaghetti carbonara into warm serving bowls and garnish with chopped parsley. Pass more cheese around the table.