During our 30 days together I always looked forward to evenings when Denise and I would come together in the kitchen to prepare dinner.  But every once in a while Denise would announce she was cooking for the family.  A warm summer night, this zesty, sweet and crunchy salad with scallops sauteed to perfection, plus a night off – What a treat!
Tatsoi and Warm Scallop Salad with Spicy Pecan Praline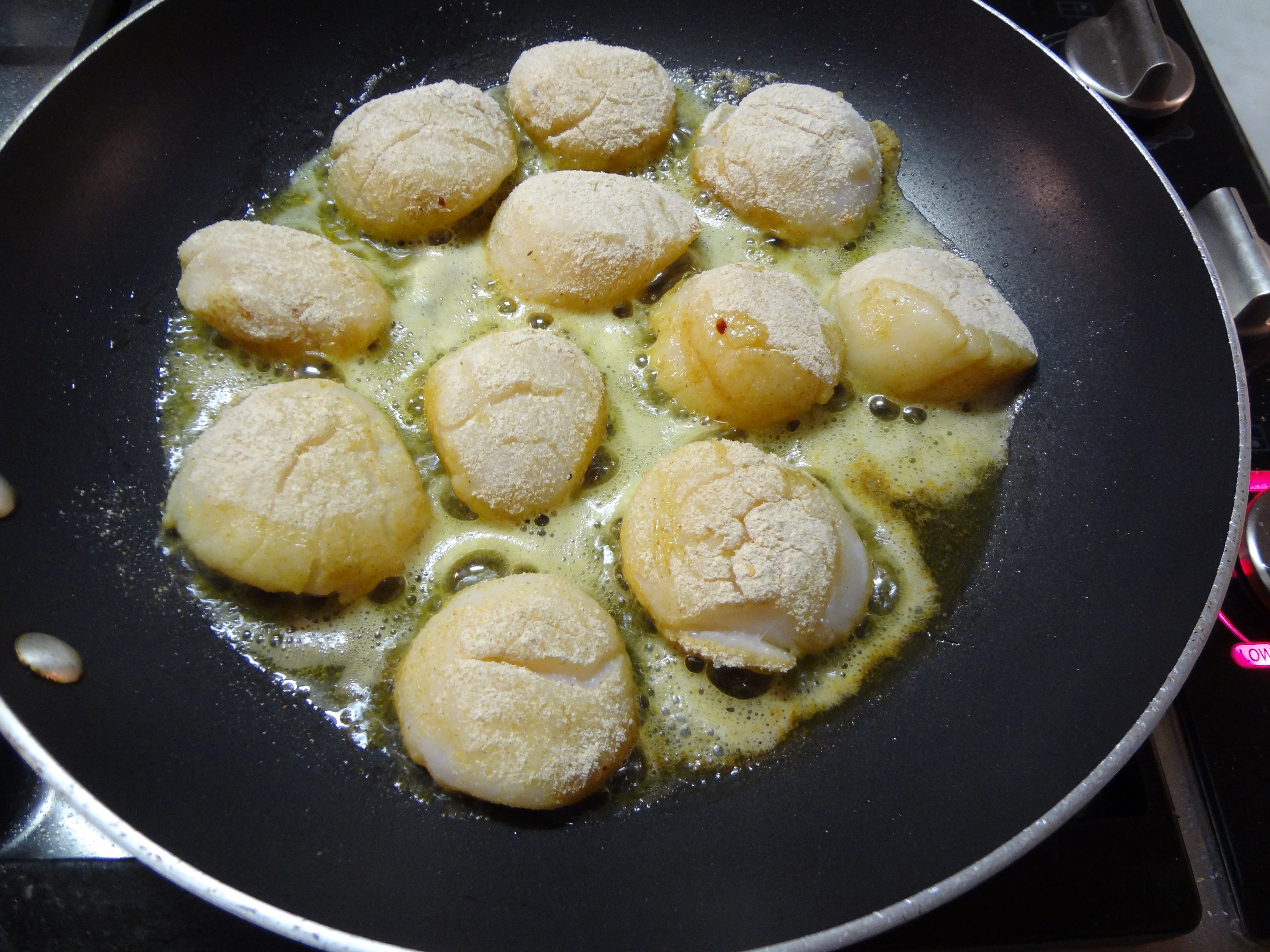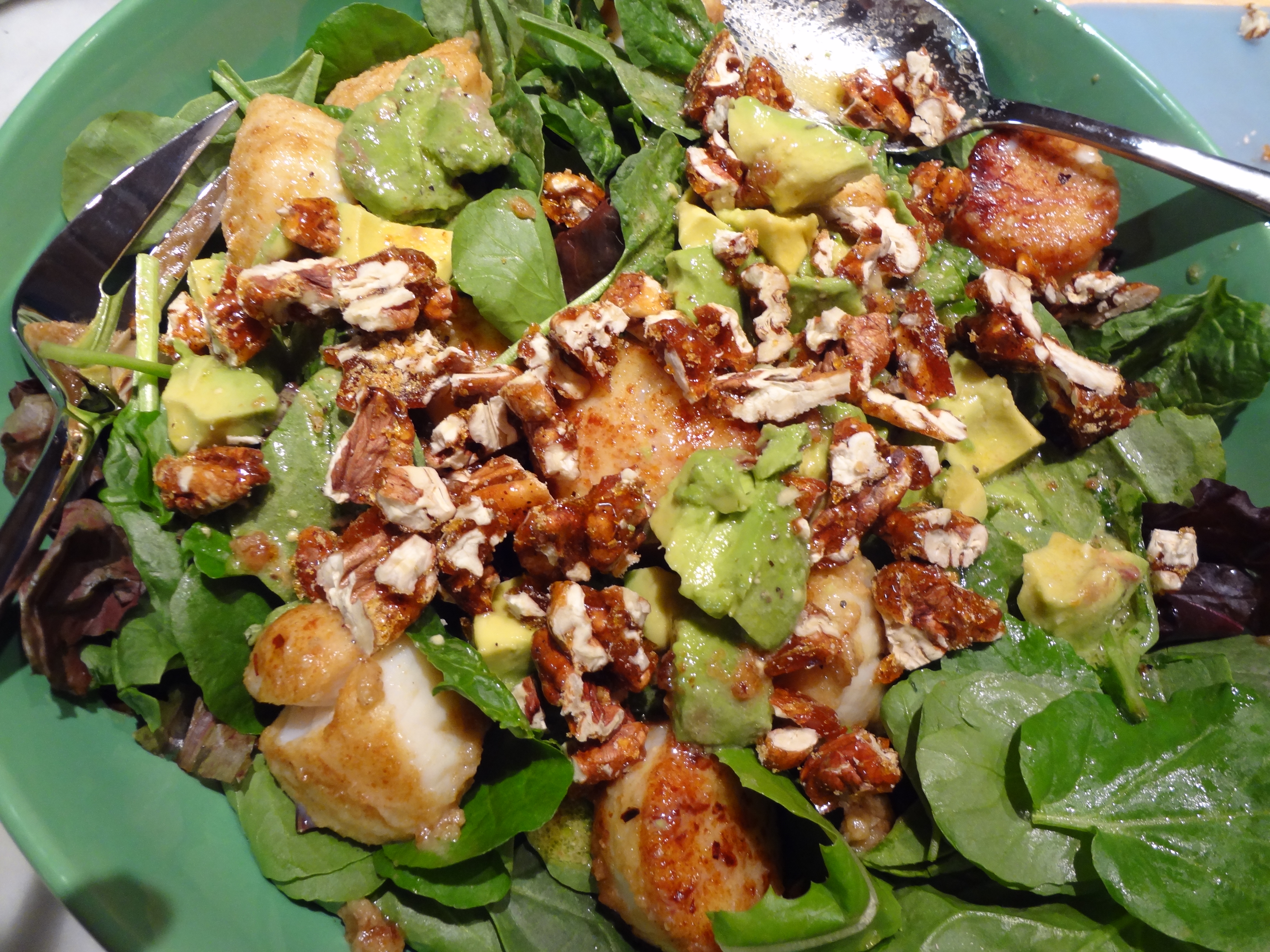 from Gourmet June 1996
Serves 6
Ingredients
For praline
1/3 cup pecans, chopped fine
1/2 teaspoon salt
1/8 teaspoon cayenne, or to taste
3 tablespoons sugar
For salad
3/4 pound sea scallops
1 tablespoon all-purpose flour
3/4 teaspoon salt
3/4 teaspoon ground cumin
1/8 teaspoon cayenne
1/2 tablespoon unsalted butter
1 tablespoon olive oil
3 tablespoons fresh lemon juice
3 tablespoons extra-virgin olive oil
3/4 teaspoon Dijon mustard
1 large firm-ripe avocado (preferably Haas type)
7 cups tatsoi (thick, spoon-shaped Asian greens) or baby spinach leaves, washed well and spun dry
Make praline:
In a bowl stir together pecans, salt, and cayenne. In a dry small heavy skillet or saucepan cook sugar over moderate heat, stirring with a fork, until melted and cook, without stirring, swirling skillet or pan, until a golden caramel. Add pecan mixture and stir to coat nuts with caramel. Spoon praline onto a sheet of foil and cool. Transfer praline to a cutting board and chop fine. Praline can be made 3 days ahead and kept in an airtight container.
Make salad:
Remove tough muscle from side of each scallop if necessary and halve any large scallops. On a sheet of wax paper combine flour, salt, cumin, and cayenne and dip flat sides of each scallop into mixture to coat, knocking off excess. In a skillet heat butter and olive oil over moderately high heat until foam subsides and sauté scallops, flat sides down, until golden and just cooked through, about 2 minutes on each flat side. Remove skillet from heat and cool scallops slightly.
In a large bowl whisk together lemon juice , extra-virgin olive oil, mustard, and salt and pepper to taste until emulsified. Peel and pit avocado and cut into 1/2-inch-thick wedges. Cut wedges in half crosswise and add to dressing. Add scallops with any liquid remaining in skillet, tatsoi or spinach, and praline and gently toss to coat.