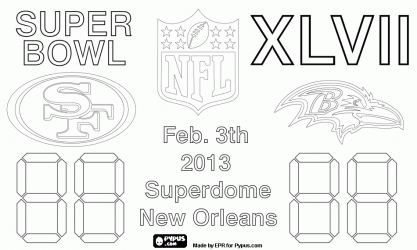 What'll it be for the big game?  Chili?  Chicken wings?  Chips and salsa?  We're going with soup (reminds me of a joke my dad used to tell, but never mind).  A big pot of hearty vegetable beef goulash or thick mushroom barley soup will perfectly complement the tableful of platters we recommend you bring in from your local market!!  Because, after all is said and done, and trust us, we say this from experience, everyone will be as happy with the store-bought deli/cheese platters and hot wings as they are with dishes you spend hours preparing.  That's the truth.  So if you have a crowd coming, make some soup the day before, and then if you're not into watching the game, sneak off to the movies and see Quartet or Silver Linings Playbook.   Either one will make you smile, and you'll come home to satisfied fans and freezable leftovers.  Go Niners!
Goulash
(adapted from the 2nd Avenue Deli Cookbook)
(serves 6)
1 tablespoon onion powder
1 tablespoon garlic powder
4 teaspoons kosher salt
1/4 teaspoon ground black pepper
1/4 teaspoon cayenne pepper
2 pounds stew beef, trimmed of fat and cut into 1-inch cubes
2 tablespoons olive oil
3 cups chopped onions
2 cloves garlic, finely chopped
1 tablespoon olive oil
2 cups green pepper, chopped into 3/4-inch pieces
2 tablespoons paprika
2 tablespoons tomato paste
2 bay leaves
1/2 cup water
2 pounds russet potatoes  (4 1/2 cups) peeled and chopped into 3/4-inch chunks
3 cups drained and coarsely chopped canned tomatoes
for the roux:  3 tablespoons corn oil
1/4 cup flour
1.   Mix onion powder, garlic powder 2 teaspoons salt, pepper, and cayenne thoroughly in a large bowl.  Add the beef cubes, and toss to coat evenly.  marinate in refrigerator for at least 6 hours.
2.   Heat 2 tablespoons olive oil in a large skillet, and sauté onions until browned.  Add garlic at the last minute and brown quickly.  Remove onions and garlic with a slotted spoon to a large bowl.  Add 1 tablespoon olive oil to skillet, sauté green peppers, and set them aside in a different bowl.
3.   In remaining olive oil, brown the meat on all sides.  Add more oil if needed.  Then add meat to bowl with onions and garlic; add paprika, tomato paste, and 2 teaspoons salt.  Mix everything together thoroughly.
4.   Transfer content of bowl with meat into a large Dutch oven or stockpot; add bay leaves and 1/2 cup water.  Cover and simmer 1 hour 20 minutes.
5.   Uncover pot and add potatoes, tomatoes, and 6 cups of water.  Bring to a boil, lower heat, and simmer for 45 minutes.  Add green peppers and simmer for 15 more minutes.
6.   Keeping your soup at a low simmer, spoon off 4 cups clear soup as best you can.  Pour corn oil into a medium saucepan and add flour, stirring well until it is completely dissolved.  Put the roux pot on medium to high heat and add the soup, a little at a time, stirring constantly to create a thick, totally smooth, pastelike roux.  It will get less pastelike as you add more liquid.  Transfer the roux to the soup pot and combine it well.
Mushroom Barley Soup
(serves 6)
3 tablespoons canola oil or olive oil
1 onion, chopped
2 cloves garlic, chopped
2 stalks celery, coarsely chopped
1/2 pound crimini or button mushrooms, coarsely chopped
3 carrots, peeled, coarsely chopped and 2 carrots peeled and cut into 2″ chunks
2 quarts chicken or vegetable stock
2/3 cup pearl barley
1 package dried vegetable soup mix without the seasoning packet
1 small can tomatoes (14 1/2 ounces)
kosher salt and pepper to taste
3 – 4 tablespoons dry sherry (optional)
1.   Sauté onion in oil until soft, about 15 minutes.  Add celery, mushrooms, 3 chopped carrots and cook ten minutes over low heat.
2.   Add stock. When boiling add barley, dried soup mix, tomatoes, last 2 carrots, salt and pepper, and sherry, if using.
3.   Cook 1 hour or more, stirring occasionally and adding water if necessary.
This soup freezes well but you will need to add more water or stock when you re-heat it because the barley will absorb the liquid as it stands.