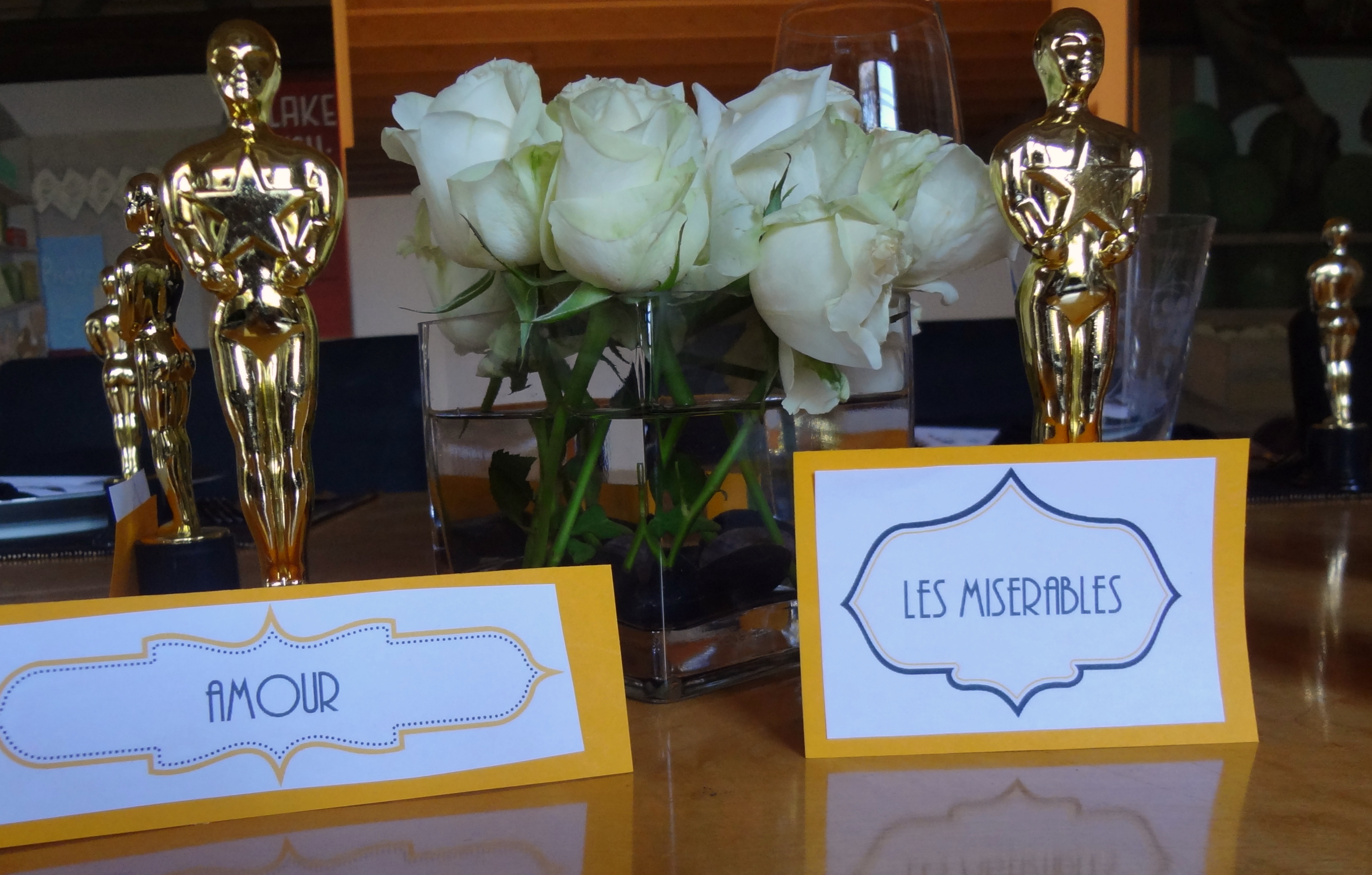 Did you see the Oscars? Did your favorites win? Who were YOU wearing?
We had planned to have a group birthday party the night before, but realizing we all had a little Oscar fever, we decided to turn it into, well, something else!
Upon arrival, we were greeted on the red carpet off the driveway by the papparazzi (flashbulb-camera-toting, fedora-wearing, "Look-over-here"-shouting Joan), and welcomed to the big event. Once inside, there were delicious appetizers that Phyllis brought, all properly themed for the occasion, like escARGOt and Les Miserably stinky French cheeses, a small bowl of prunes for Amour (ha!) and so it went. Did we mention the Beasts of the Southern cheesy grits?
We progressed to the dining room, where each place setting had an envelope containing our personalized awards.  Dr. Steve won best actor in a leading role for exemplifying someone who lives by the Silver Linings Playbook;  Lawyer Steve was best director for his Lincoln-esque pursuit of justice and equality for all; Rhona took home the award for best actress for her ongoing pursuit of romance and AMOUR… You get the Picture.   Of course, the chef was BBQ Steve, perfectly preparing the Silence of the (rack of) Lamb as well as gorgeous roasted peppers, and fresh green beans on the grill (quickly cook the green beans in a mesh pan on the barbeque, then toss them in a big bowl with a drizzle of olive oil, squeeze of lemon, and a pinch of salt).
The dessert table was plentiful, of course, involving a big slice of Life of cherry Pi, some politically correct black and white cookies in honor of Lincoln, and Zero Dark Chocolate Cake. (We did sneak in chocolate-dipped strawberries for a little Hollywood elegance.)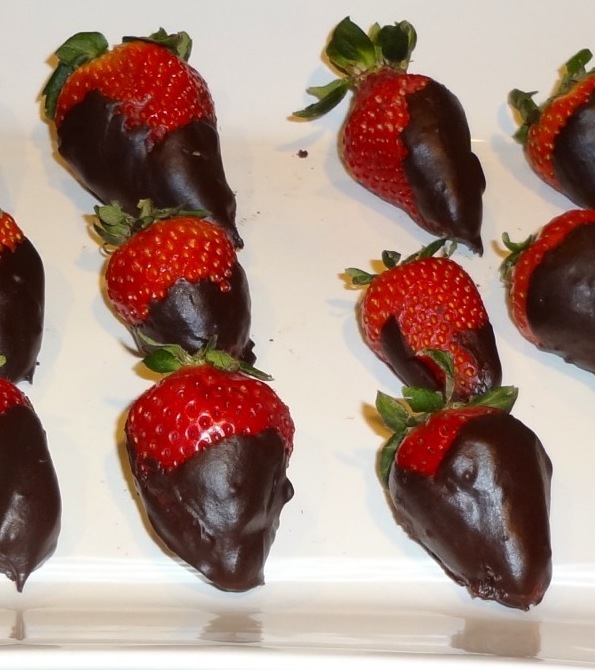 Promises were made, gifts exchanged (DVDs suited to each of us), and with our party favors in hand (bags of popcorn and Oscar ballots tied with filmstrip ribbon), we headed out into the windy night, full of swag and gratitude.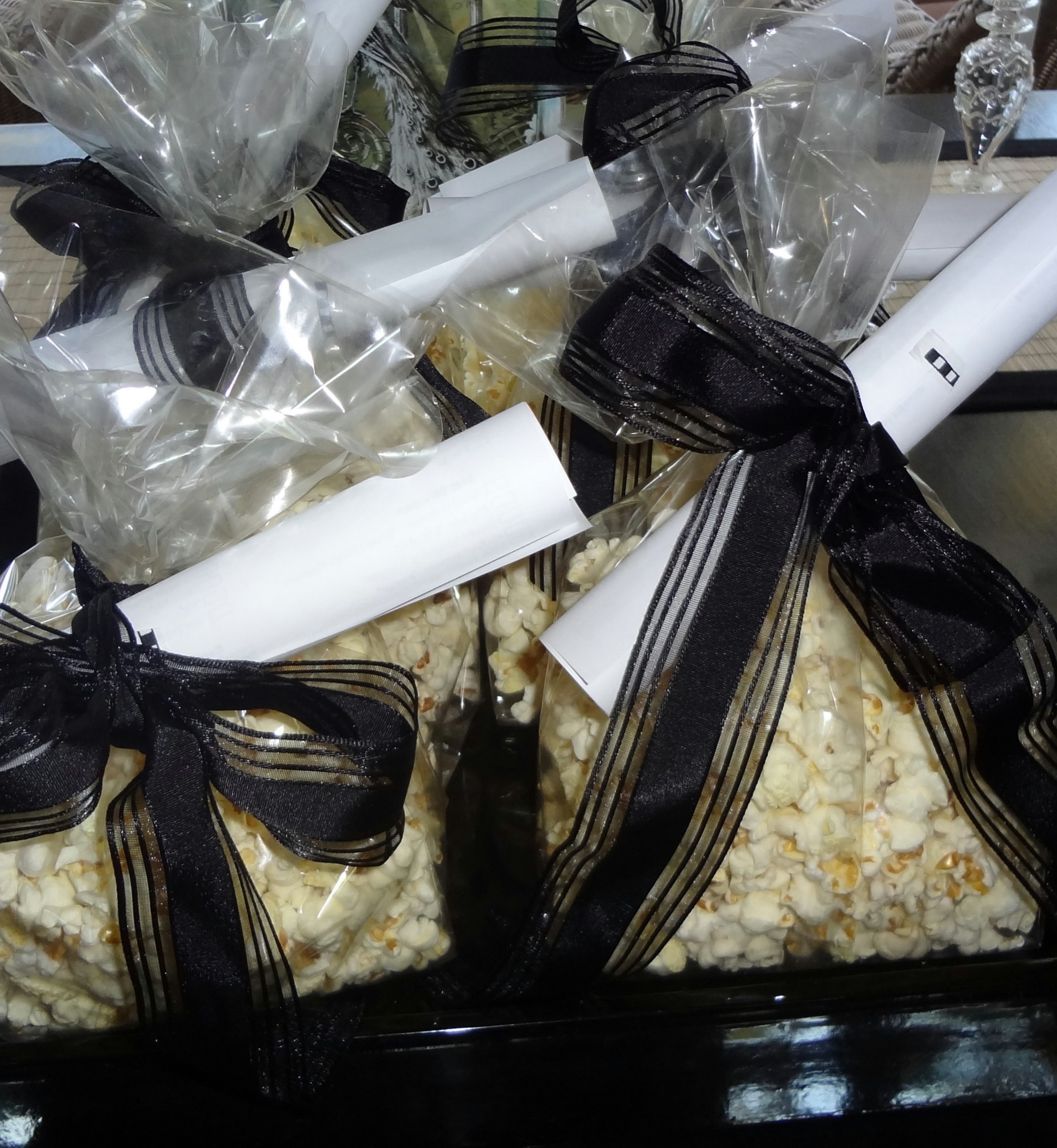 Zero Dark Chocolate Souffle Cake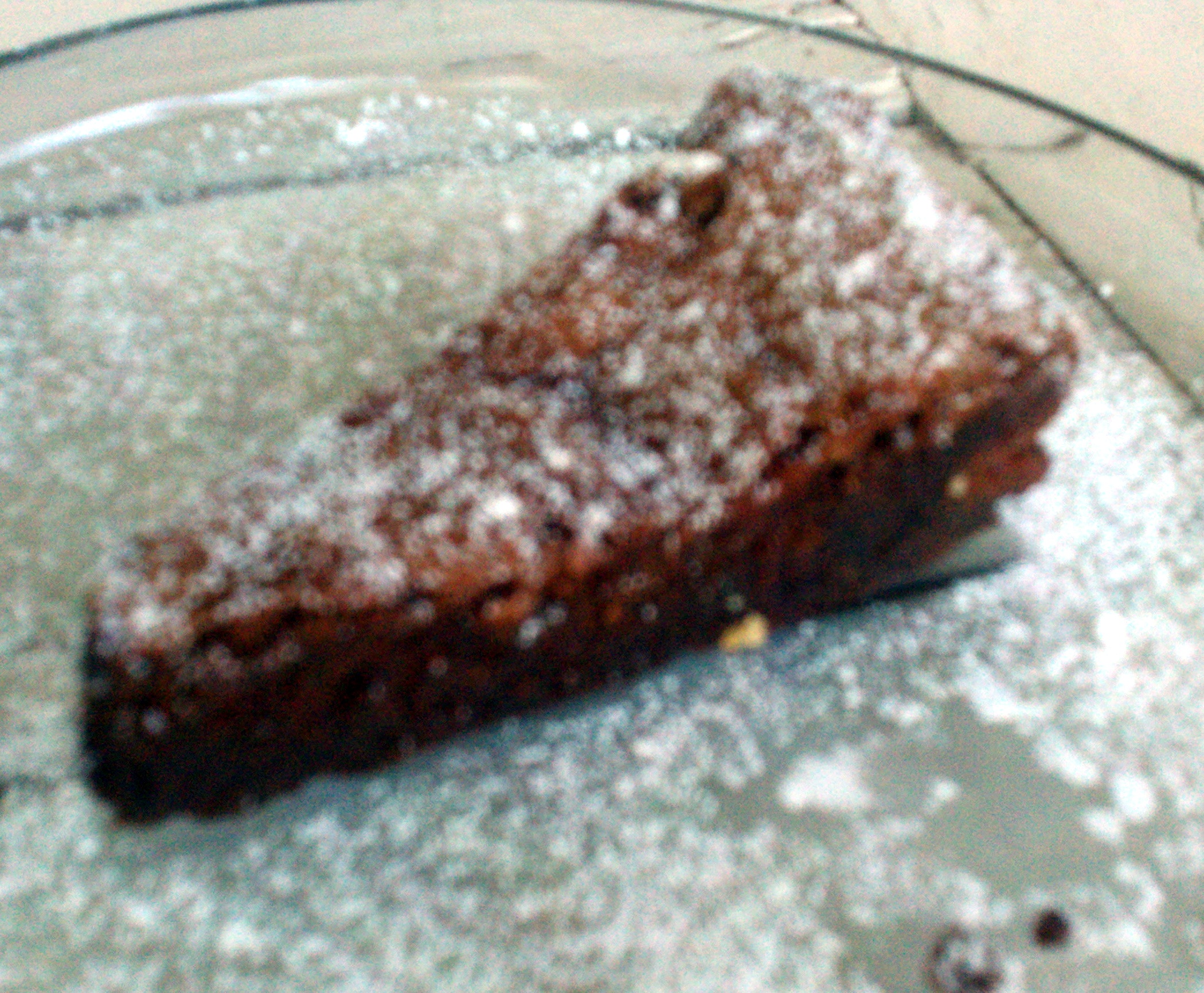 (adapted from Gourmet Magazine)
(special equipment needed:  10″ springform pan; parchment or wax paper)
Ingredients:
2 sticks unsalted butter, cut into pieces, plus additional for greasing pan
9 ounces fine-quality bittersweet chocolate (not more than 60% cacao), chopped
6 large eggs, separated
2/3 cup superfine sugar
1/2 teaspoon salt
Directions:
Put a small roasting pan filled halfway with hot water in the bottom third of oven to provide moisture during baking.l  Position another oven rack in middle of oven, then preheat oven to 325 degrees.  Butter springform pan, line bottom with a round of parchment or wax paper, then butter the paper.
Melt butter and chocolate together in a 2-quart heavy saucepan over low heat, stirring, then remove from heat.  Beat together yolks, 1/3 cup sugar, and salt in a large bowl with an electric mixer at medium-high speed until thickened, about 6 to 8 minutes in a stand mixer or 10 to 14 minutes with a handheld.  Stir warm chocolate mixture into yolk mixture until combined well.
Beat whites in another large bowl with cleaned beaters at medium speed until they just hold soft peaks.  Gradually add 1/3 cup sugar beating until whites just hold stiff peaks  Stir one fourth of whites into chocolate mixture to lighten, then fold in remaining whites gently but thoroughly.
Pour batter into springform pan and bake in middle of oven (do not place springform pan in hot water) until a wooden skewer inserted in center comes out with crumb adhering, about 60 to 70 minutes (a crust will form and crack on top of cake as it bakes).  Transfer to a rack and cool 10 minutes (cake will "deflate" as it cools).
Run a thin knife carefully around edge of cake, then remove side of pan.  Cool cake on bottom of pan 30 minutes.  Invert a rack over cake and invert cake onto rack, then remove bottom of pan and carefully peel off paper.  Invert a serving plate over cake, then invert cake onto a serving plate.  Dust with powdered sugar if desired and serve with vanilla ice cream or creme anglaise.