There's a certain urgency when spring finally arrives to edit out the cold-weather clutter and create a clean and crisp look.  With a house still full of winter pine cones and candles, that transition seemed rather daunting.   So I turned to our good friend Carole for help.  Carole has many talents.  A trained pastry chef, she can turn out the most delicious cakes and cookies and serve the airiest ravioli with the most delicate sauce.  And as an interior designer, when she turns her artistic eye to the home and garden, she creates an effortless elegance that radiates sweetness and warmth from every corner of the home.
I gave Carole carte blanche to re-imagine any space in my home.  She chose an old pine table that butts up against the sofa, the first space you see as you enter through the front door.  Respectful of our food and friendship theme, Carole thought it might be fun to change how I use the table and make my entryway more welcoming.
Typically guests come in and immediately wander into the kitchen; luring everyone back to the living room later can be quite challenging. Carole's solution?  Greet friends at the door with hors d'oeuvres, drinks, and a welcoming first impression.  Using elements found around the house that celebrated spring – a homey white linen cloth, nasturtiums, lemons, olive branches, a simple plate of cheeses, and a chilled rosé from the fridge, Carole worked her magic.  What a perfectly lovely solution!
See the before and after results.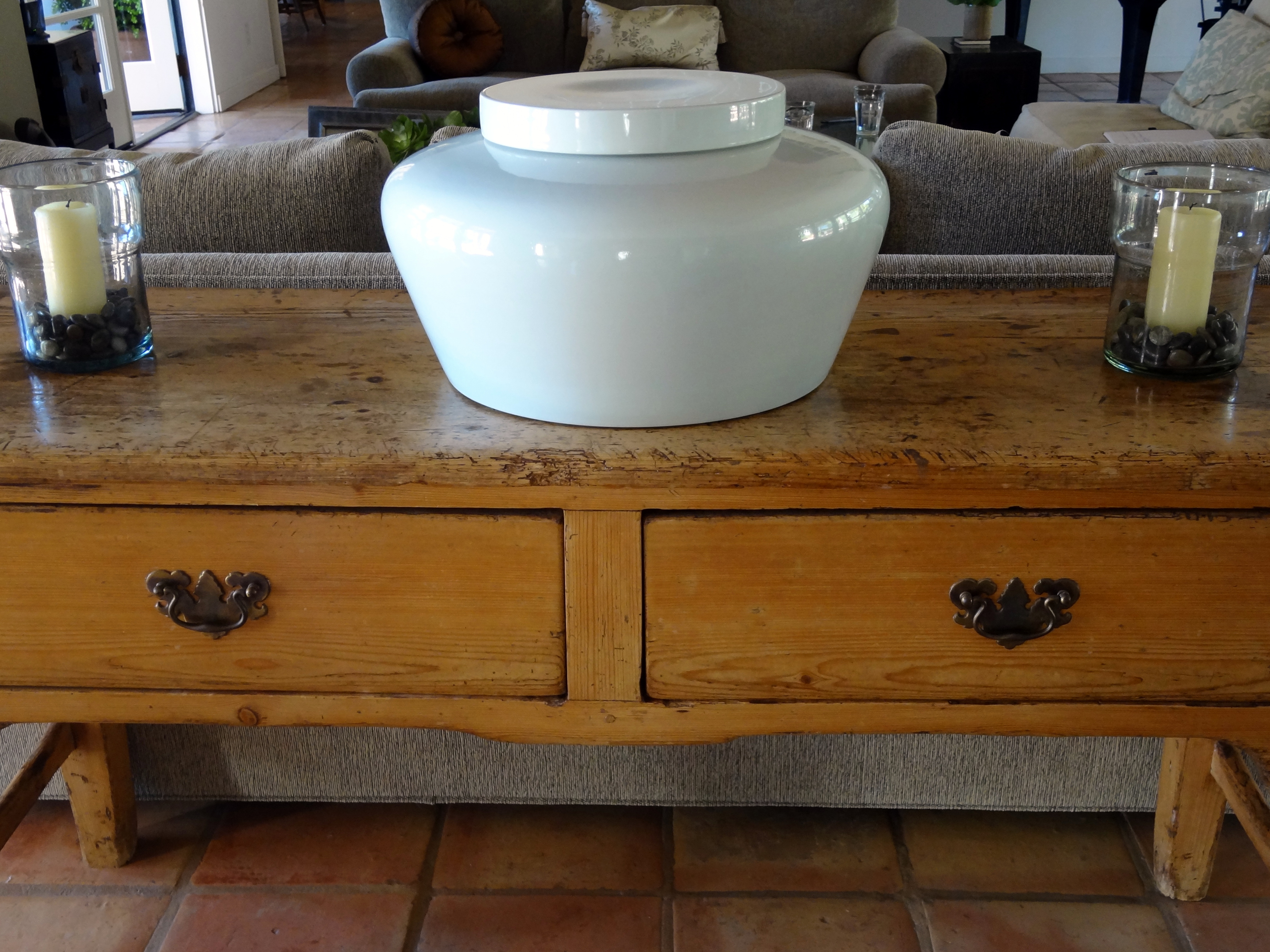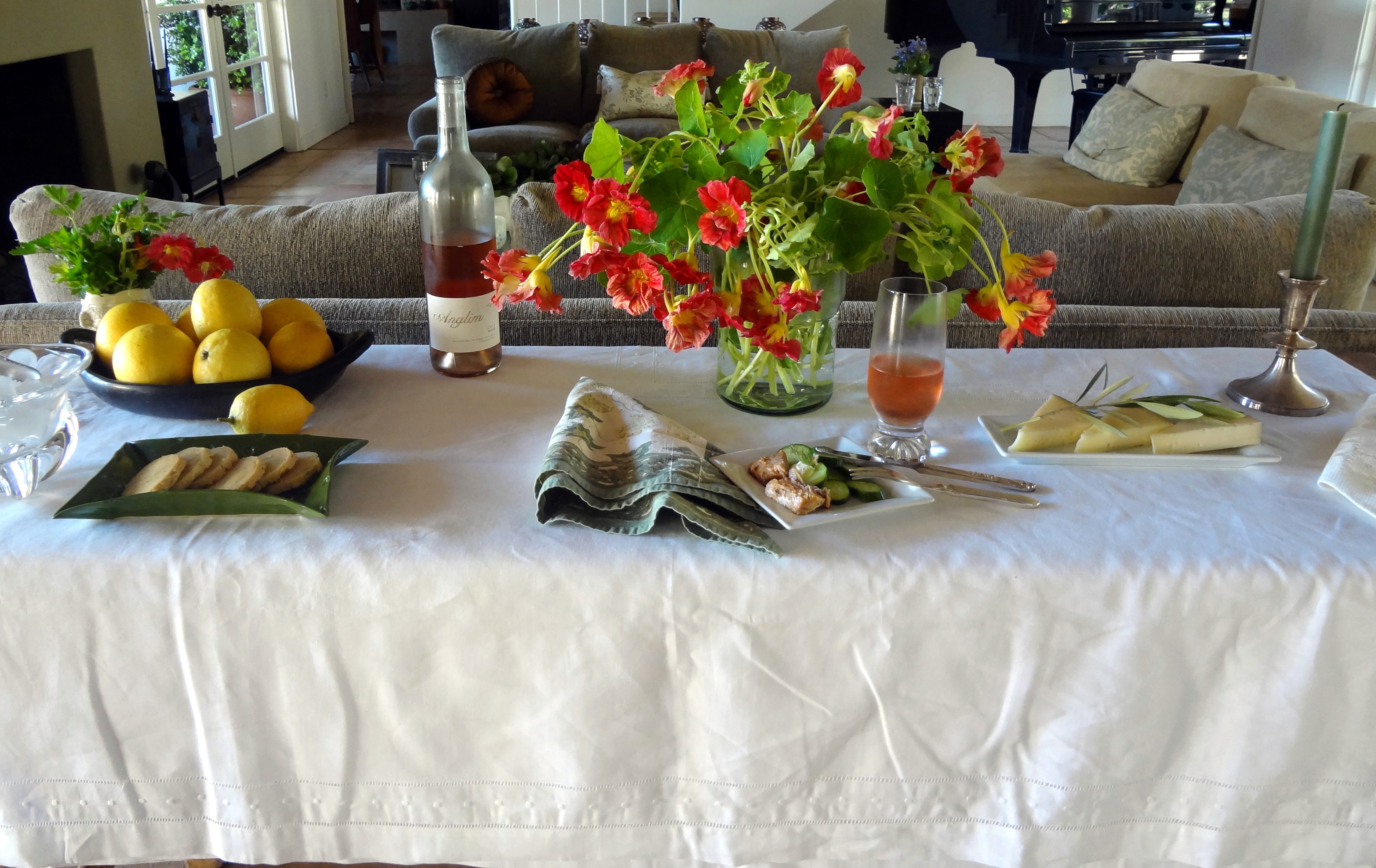 Highlighting simple shapes, colors, and forms to celebrate the season – We were inspired.  We hope you are too.  Thanks, Carole.
Joan