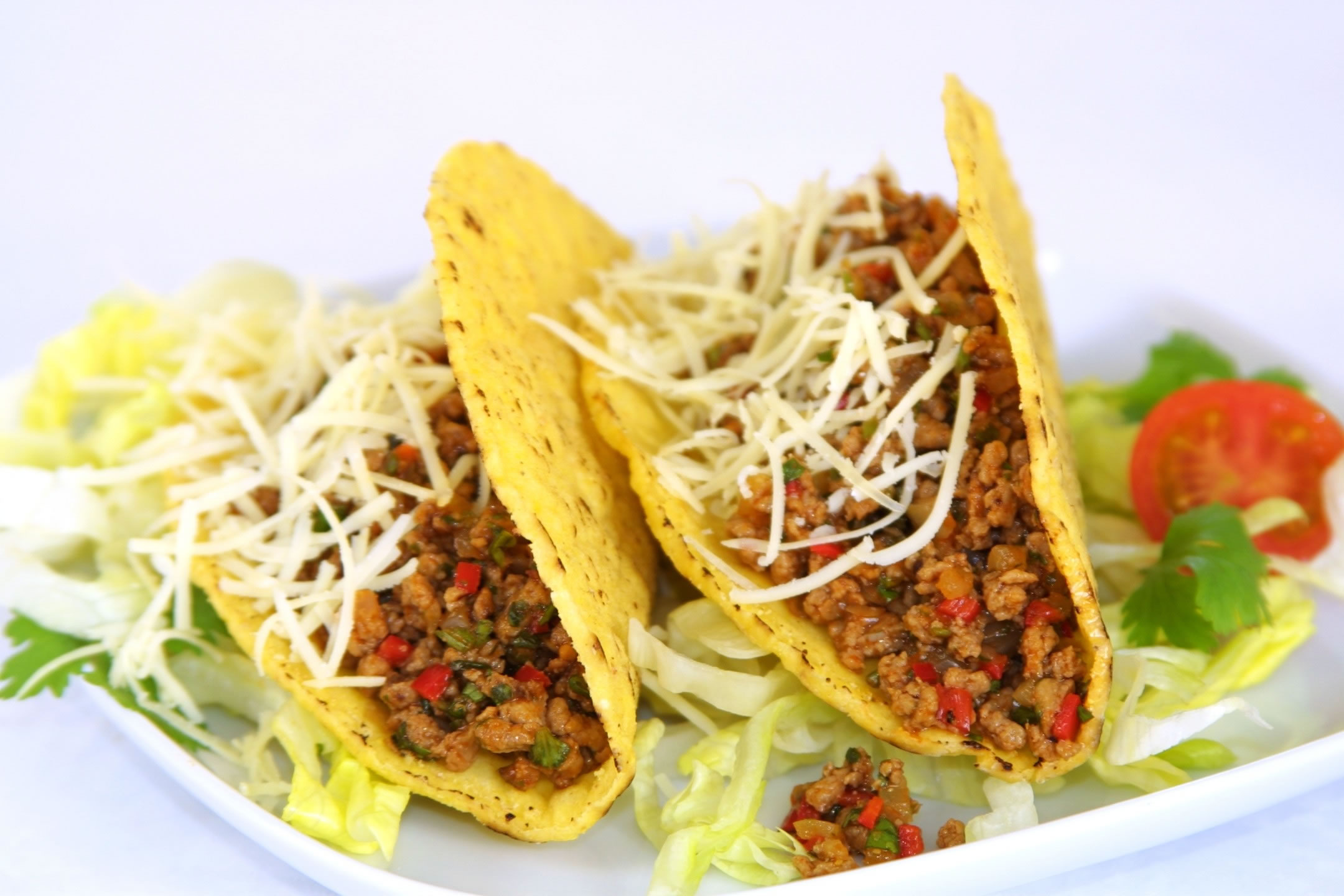 With Cinco de Mayo on the calendar this week, it's a good time to sample some of our local family-run taquerias.  My son Gabe, who approaches the study of tacos a little like he approaches the study of stem cells, has done an extensive survey of the various places in town and provides us with a partial list of what he's discovered.  There are neighborhood places all over town and of course, there's La Super Rica (622 N. Milpas), the wildly successful no-frills spot that everybody has on their to-do list when they visit Santa Barbara.  Its reputation is well-deserved (which is why there's always a line down the block) and was cemented years ago when Julia Child showed up one evening and raved about it publicly.  But there are lots of other places and we urge you to explore a few of them.
Gabe says this list comes with a disclaimer:  it depends on how you like your tacos – spicy (he likes), vegetarian (uh uh), with tomatoes (nooooo), fish (definitely not).  He's picky, as you can see, but when he likes something, he really likes it!  Let us know some of the places you frequent when you're in the mood for a casual Mexican meal.
Taqueria la Comena (217 N. Milpas): their spicy Rajas tacos come highly recommended  (the chorizo and adobada are very good also).
Cuernavaca (201 W. Carillo): "definitely try the tacos al pastor and chorizo"
Lilly's Tacos (310 Chapala):  her tacos asada and adobada are legen-(wait for it)dary
Rudy's (305 W. Montecito St and several other locations): "the hard-shell deep-fried meat or chicken tacos are greasy, but amazing"
El Sitio (138 S. Salinas and several other locations):  this one is a favorite of Gabe's mom who especially likes the soft-shell brocheta de pollo that features mushrooms, green peppers, and melted cheese.
Taqueria El Bajio (129 N. Milpas St):  homestyle taqueria featuring tortas, tacos, quesadillas, and gorditas.  We like the tacos dorados – a platter of three fried tacos with all the fixings.
Tacos are a simple home snack too and can be filled with just about anything as long as it's not too liquid-y.  The variations are endless and just depend on whatever you have left over in your fridge.  If you want to make your own and are willing to try something a little different for breakfast, try this recipe for Mexican Scrambled Egg Tacos from Diana Kennedy, the famous cookbook author and long-time authority on Mexican cooking.
Mexican Scrambled Egg Tacos
(adapted from The Tortilla Book by Diana Kennedy)
Ingredients:
1/2 medium onion
1 large tomato (unless you're Gabe, in which case, omit)
4 to 6 chiles serranos
1/4 cup peanut or safflower oil for mixture, plus more for frying tacos
6 large eggs
1/2 teaspoon salt
12 corn tortillas
Directions:
Chop the onion, tomato, and chilies finely.
Heat the 1/4 cup of oil to smoking, then lower flame.
Add chopped ingredients to the pan and cook over a medium flame, stirring the mixture from time to time, for about 5 minutes.
Beat the eggs together with the salt and add them to the pan.  Stir until the eggs are set but not too dry, then put 2 tablespoons of the mixture into each tortilla, roll up, fasten with toothpicks.
Heat 1/4-inch of oil in pan up to smoking point and fry the tacos for a minute with the open edge on top, doing this in batches so as not to crowd them in the pan.  As they become golden underneath, not too hard, turn them over, removing the toothpicks so that the open edges are underneath.  (You may need to press them down a little at this point to prevent them from opening up).
Continue frying until it is slightly crisp and golden all the way around.  Drain well on paper towels and serve immediately.