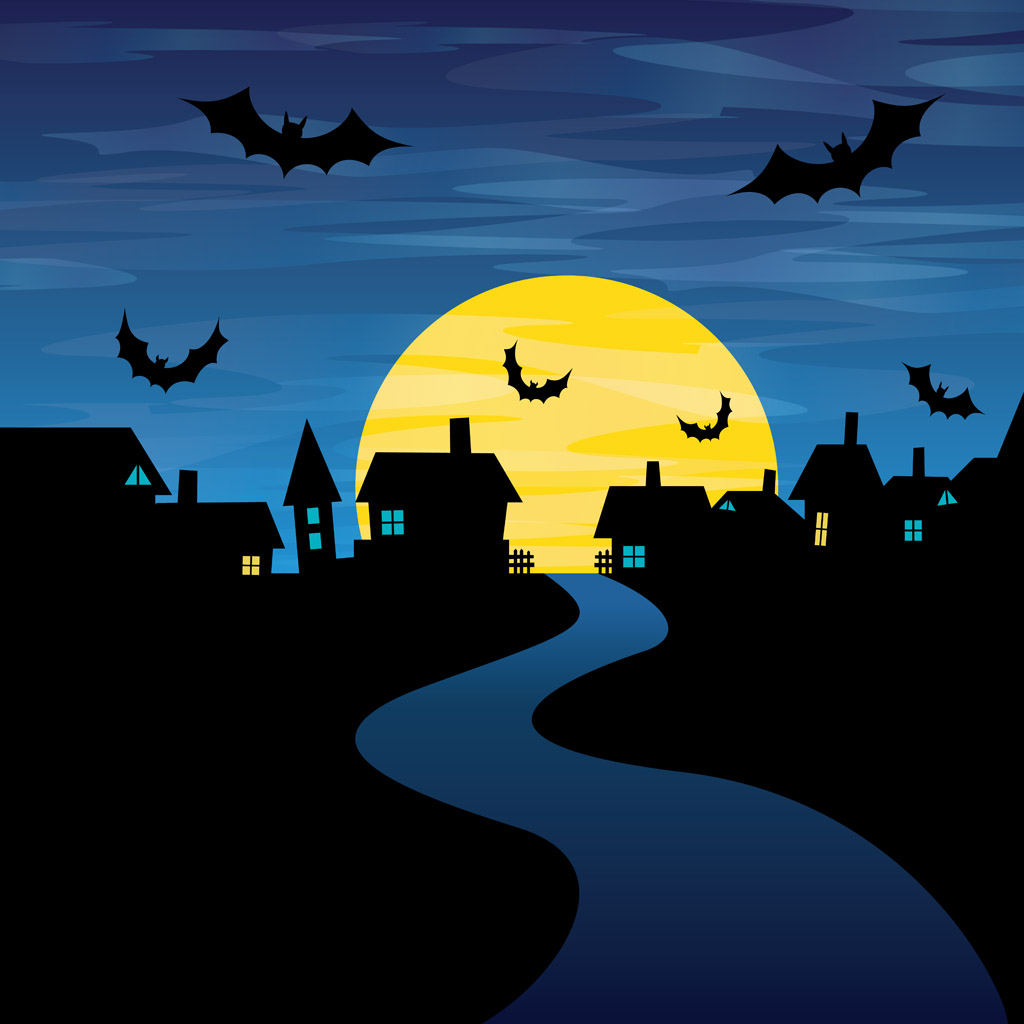 If your nest is currently empty but you're staying home this Halloween to welcome other little munchkins to your door, how about preparing osso buco for dinner?  Your one-pot wonder can be kept warm in the oven until you're ready to eat, and you can have a delicious cozy dinner indoors, while younger versions of you are traipsing around the neighborhood with their costumed little trick-or-treaters.  While they're gathering Snickers bars and Reese's peanut butter cups, you can enjoy a meal made in advance that's easy and elegant.
Here's our recipe, tried and true and amazing, another miracle of braising!  The classic version calls for veal shanks, but you can easily substitute lamb shanks and the results will be just as perfect.  Serve it with saffron risotto, garlic mashed potatoes,  fluffy orzo, or, as we did, with spaghetti cooked al dente.
Not scary at all.
Osso Buco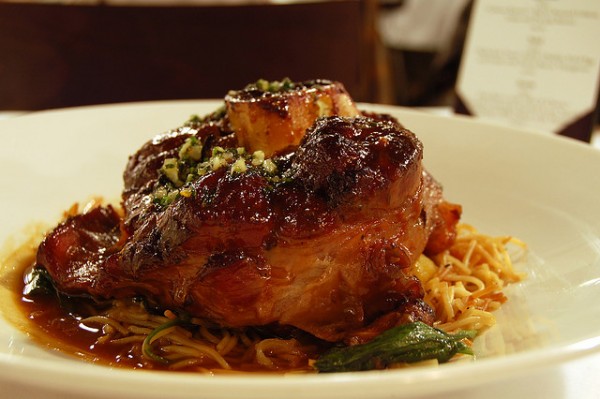 This recipe combines several wonderful versions, but is generally based on those of Mario Batali in Simple Italian Cooking and Joanne Weir in Williams-Sonoma: Celebrations of Autumn;  adapted along the way by our friend Annie and us.
(serves 4)
4 veal or lamb shanks (about 4 pounds)
Salt and pepper to taste
3/4 cup all-purpose flour
6 tablespoons olive oil
1 carrot, peeled and sliced into ¼-inch slices
1 small onion, chopped
1 celery stalk, chopped into 1/4-inch slices (optional)
2 tablespoons chopped fresh thyme
2 cups prepared tomato sauce or boxed Pomi tomatoes
2 cups chicken stock
2 cups dry white wine
Parchment paper (optional)
Basic tomato sauce (recipe follows)
Gremolata (recipe follows) or 1/4 cup Italian chopped Italian parsley mixed with 1 teaspoon lemon zest (optional)
Preheat oven to 375 degrees F.
Season the shanks all over with salt and pepper.  Dredge each shank in flour and shake off excess.  In a heavy-bottomed 6 to 8-quart casserole or Dutch oven, heat the olive oil on medium-high heat until smoking.  Place the shanks in the pan and brown all over, turning to get every surface, about 12 to 15 minutes in total.  This is the secret of any braised dish — make sure to brown the meat well to seal in the moisture and give it a nice crust.
Remove shanks and set aside.  Reduce heat to medium, add the carrots, onion, celery (if using), and thyme.  Cook, stirring regularly, until golden brown and slightly softened, about 8 to 10 minutes.
Add the wine to de-glaze the pan, then add the  tomato sauce (or tomatoes) and chicken stock and bring to a boil.  Place the shanks back into the pan, making sure they are submerged at least halfway. (If shanks are not covered halfway, add more stock.).
If you have parchment paper, cover the shanks with a large piece that is pressed close to the meat and extends over the edges of the pot by about an inch all around – this will hold in the moisture beautifully.  Cover the pot (over the parchment) and place in oven for 2 to 2 ½ hours, until the meat is nearly falling off the bone.
Remove from oven and let stand 10 minutes.  To serve, put a cup of your prepared warm risotto, mashed potatoes, or pasta on the dinner plate and top with one shank per person.  If using gremolata or parsley/lemon zest mixture, sprinkle it over the top or serve in a separate small bowl for each guest to use as they wish.
Basic Tomato Sauce: 
¼ cup olive oil
1 onion, diced
4 garlic cloves, peeled and thinly sliced
3 tablespoons fresh thyme, chopped or 1 tablespoon dried
½ medium carrot, shredded finely
2 (28-ounce) cans peeled whole tomatoes, crushed by hand and juices reserved
Salt to taste
In a large saucepan, heat the olive oil over medium heat.  Add the onion and garlic and cook until soft and golden, about 10 minutes.  Add the thyme and the carrot and cook 4 minutes more, until the carrot is very soft.  Add the tomatoes and juice and bring to a boil, stirring often.  Lower the heat and simmer for 30 minutes until thickened.  Season with salt and serve.  Makes about 4 cups.
Gremolata:
¼ cup Italian parsley, finely chopped
¼ cup pine nuts, toasted under the broiler or in a dry pan until dark brown and fragrant, about 5 minutes
Zest of 1 lemon
Mix the parsley, pine nuts, and lemon zest loosely in a small bowl.  Set aside until ready to serve.  Makes ½ cup.