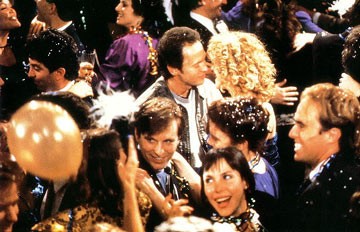 Remember the scene in When Harry Met Sally where they try to explain what that song title means?  They get all tangled up in the words and end up saying, well, anyway, it's about old friends and how you shouldn't forget them.
So here's our new year's toast to you, old friends and new, the family we're born to and the families we create….
May the new year bring you good health,  joy, and no small measure of tranquility; may your coming days be your best, and may you enjoy an occasional phenomenal, knock-your-socks-off meal with people you love.
And now here's our idea for an actual toast:
Multi-grain bread with baked eggs, cooked in a cocotte, ramekin, or small cast iron pan.
This is a perfect New Year's Day breakfast, simple and healthy… a welcome relief after all the holiday cookies and nogs we've ingested over the past week.

Happy New Year!
Baked Eggs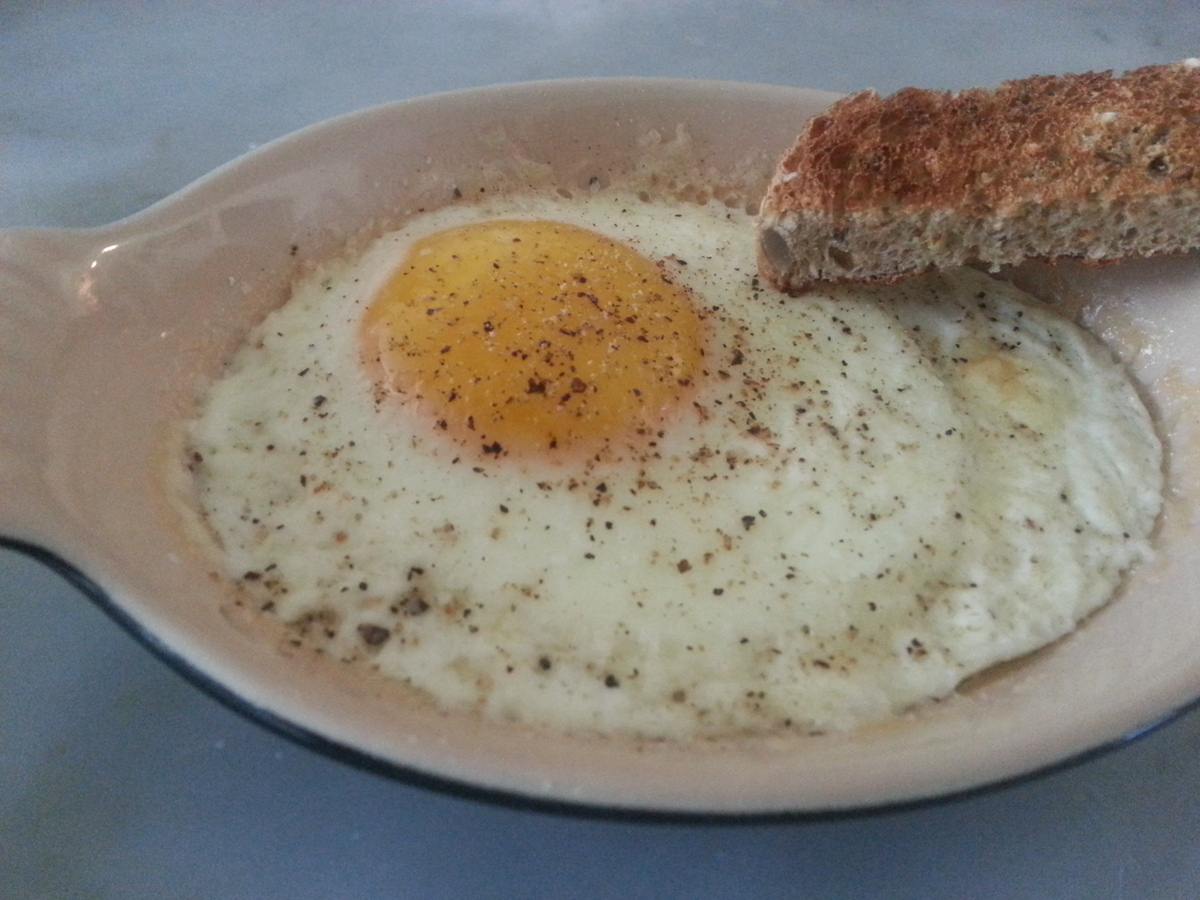 (Recipe is for one serving but can easily be increased for a crowd, depending on the number of ramekins you have.)
Preheat oven to 325 degrees F.
Using a small (4-inch) cast iron pan or an ovenproof ramekin, put 1/2 teaspoon butter and 1 tablespoon cream in the bottom.
Place in oven until the mixture is bubbling, about 10 minutes.
Remove from oven and gently crack 1 or 2 eggs into the pan or ramekin, taking care not to break the yolks.
Liberally sprinkle with salt and pepper.
Bake on lower oven rack for about 10 to 15 minutes, checking at 10 minutes to see if the whites have set. Remember that they will continue to cook after removing from the oven, and allow them to sit for about a minute before serving.
Serve with sticks of buttered toast.  (We like La Brea's dense multi-grain.)