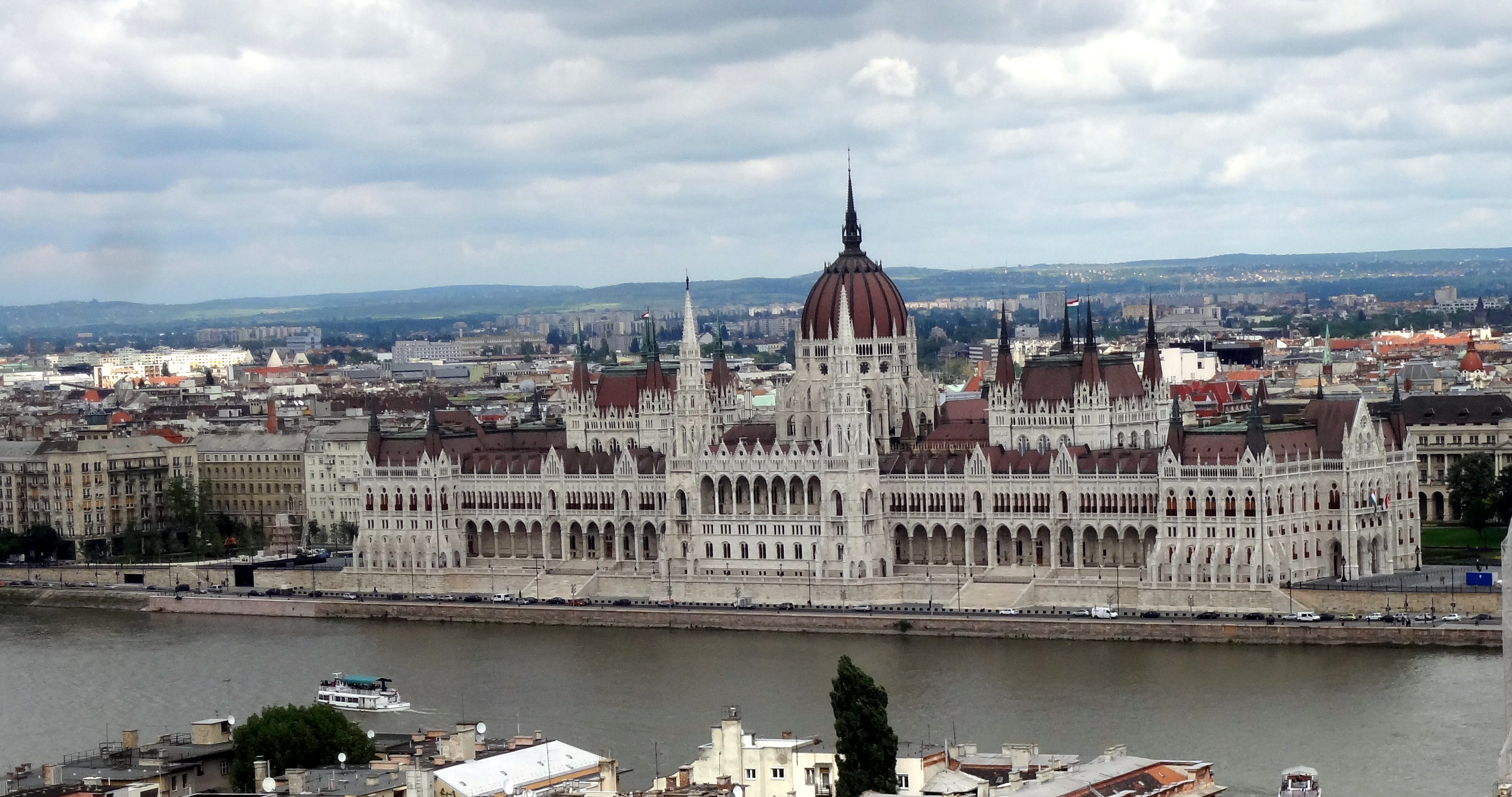 If you've noticed that we've been silent for the past few weeks, it's because we gathered up our husbands and took Food and Friendship on the road to eastern Europe, an odyssey that took us from Budapest to Vienna to Prague to Berlin, stopping at points along the Danube as we traveled.  It was an ambitious itinerary to be sure and to say we had a fabulous adventure would definitely be an understatement.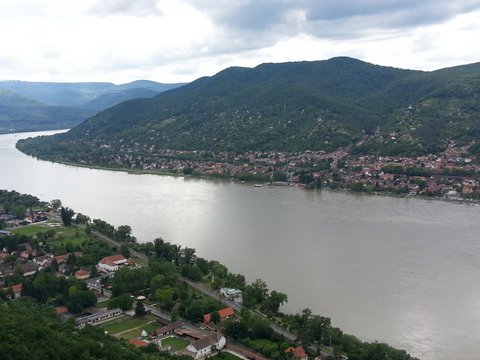 In fact, it was an amazing history lesson, one that harkened back to the glory days of the Austro-Hungarian Empire and the fin de siècle's fantastic architectural legacy, and then in sharp contrast, brought home, in ways we didn't anticipate, the reality of what was going on there in the dark days of World War II and afterwards during the cold war.
These days life is brighter, despite the rainy weather we encountered so often.  There was music and laughter all around, folks sipping beer in cafes down by the river, performance artists in the squares entertaining the tourists, concerts around every corner in every church and synagogue.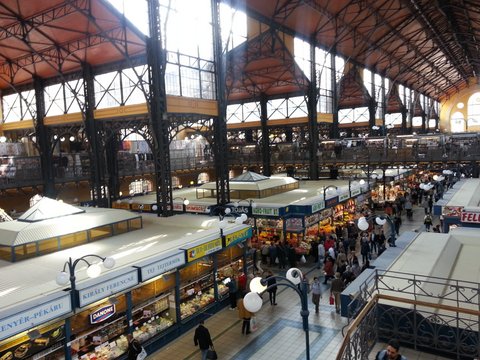 And of course, there was the food.  There were night markets, day markets, bistros and restaurants, all brimming with activity.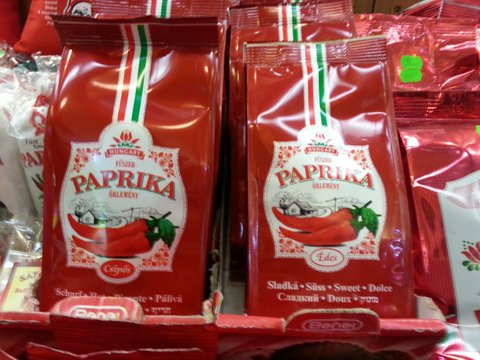 In Budapest, where paprika is a regional specialty, there wasn't one place we went that didn't offer their version of goulash, a dish we shied away from at first but on a particularly chilly wet day seemed to offer warm comfort:  tender beef with carrots and potatoes in a savory paprika-seasoned broth, more soupy than we'd imagined, and absolutely delicious.  Once we tried it we were hooked and at least one of us then ordered it at nearly every meal thereafter!  At the Miro Cafe on the Buda side of the city, we encountered a particularly flavorful version.  As we mopped up the soup with crusty bread to get every last bit, we got up the nerve to ask for their recipe.  Herewith is what they were kind enough to share with us, translated for American home cooks.
 Classic Hungarian Goulash
2 tablespoons vegetable oil
2 medium onions, chopped
2 cloves garlic, chopped
1 1/2 – 2 pounds of beef shoulder or sirloin, cut into 1-inch cubes
2 – 3 medium russet potatoes, peeled and cut into bite-sized pieces
1 tablespoon red paprika, Hungarian style if possible
1 – 2 carrots, sliced
1 – 2 celery stalks with leaves, sliced (optional)
2 medium tomatoes, peeled and chopped or 1 tablespoon tomato paste
2 green peppers, diced
1 bay leaf
salt and pepper to taste
water
In a large pot, heat oil over medium heat and saute onions until golden brown.  Sprinkle with paprika while stirring to prevent paprika from burning.
Add the beef and saute until browned.  Let the beef simmer in its own juices while adding the garlic, salt and pepper, and bay leaf.
Pour enough water over the whole thing to cover the contents of the pot and let it simmer on low heat for about 1 1/2 hours.
Add the carrots, potatoes, celery, and more salt if necessary.  You'll probably have to add more water too, say around 2- 3 cups.
When the vegetables and meat are tender, add the tomato or tomato paste and the green peppers.  Cook on low heat for another few minutes, removing the lid of the pot if you want the soup to be thicker.
Serve with sliced baguette or crusty chunks of bread for dipping.