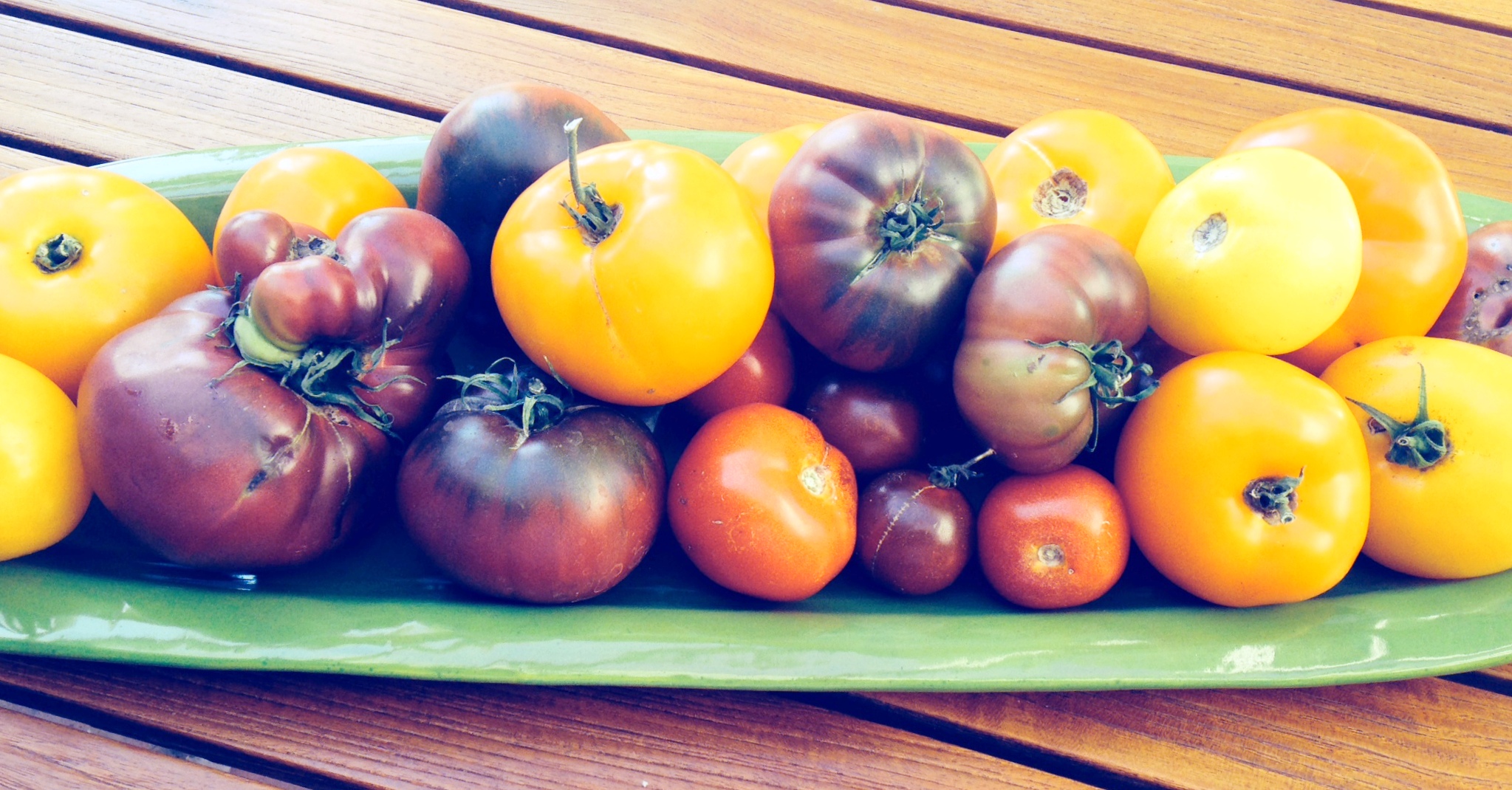 Sometimes the two of us are on the same page and we don't even know it!  Faced with a bumper crop of tomatoes, we each coincidentally made a similar dinner on the same night.  Joan reduced a simple tomato sauce and added some leftover caprese salad ingredients to it.  The result was a delicious pasta dinner that her family absolutely loved – lots of rich tomato flavor in a slightly creamy sauce.  Meanwhile, Rhona decided to turn the big basket of cherry tomatoes she picked that morning into a sauce also; she roasted them in the oven then added a little garlic that had been soaked in olive oil for a few minutes, some slivered basil, a few wedges of burrata cheese, and balsamic vinegar at the end – the cheese melted into the sauce without further cooking.
Same sauce made two different ways with wonderful results.  Here's Joan's version:
Caprese Pasta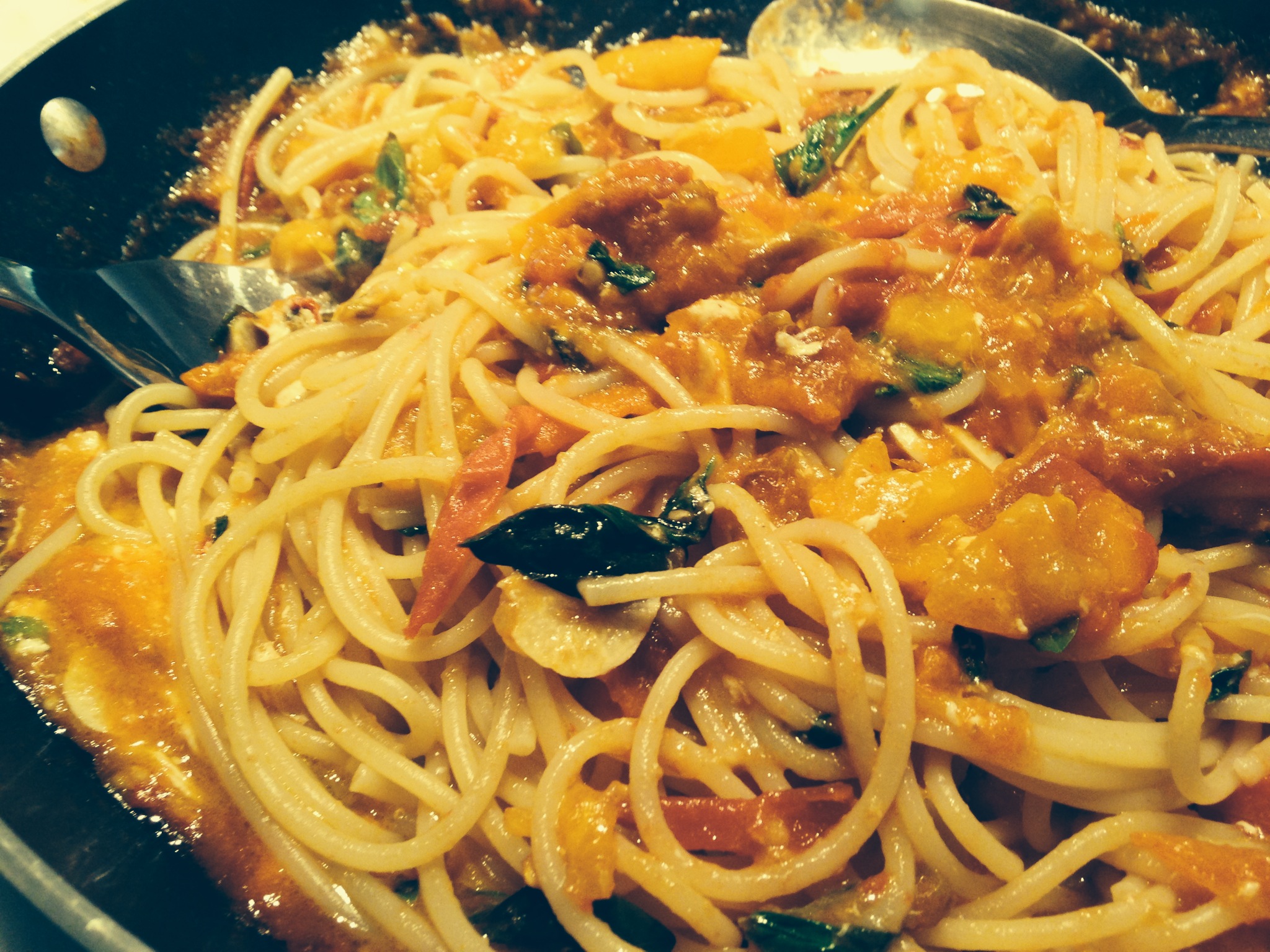 Try roasting tomatoes as an alternative to the recipe below.
1 pound spaghetti or pasta of your choice
4 tablespoons extra-virgin olive oil
3 – 5 garlic cloves, thinly sliced
2 pounds fresh ripe tomatoes, seeded and thinly sliced lengthwise, or 3 cups canned whole peeled tomatoes, with their juices, thinly sliced
Salt and pepper
¼ to ½ cup fresh basil leaves, torn by hand
Pinch of crushed red pepper, (optional)
4 ounces fresh burrata cheese, sliced
1 teaspoon balsamic vinegar
Parmesan cheese, for serving
Fresh basil leaves, for serving, (optional)
Heat three tablespoons of the olive oil in a large skillet over medium heat.  Add the garlic and sauté until lightly golden.
Promptly add the tomatoes.  Season with salt and black and red pepper.  Cook over medium-high heat about 10 to 20 minutes until the tomatoes have reduced and some of the liquid absorbed.
Bring a large pot of salted water to boil over high heat.  Add the spaghetti and a dash of oil and cook until al dente.
While the pasta is cooking, add the burrata cheese and the balsamic vinegar to the sauce and stir in the burrata until it melts.
Drain pasta and toss with the sauce in the skillet, adding the remaining tablespoon of olive oil.   Adjust salt and pepper to taste.  Serve immediately with Parmesan cheese and basil leaves.