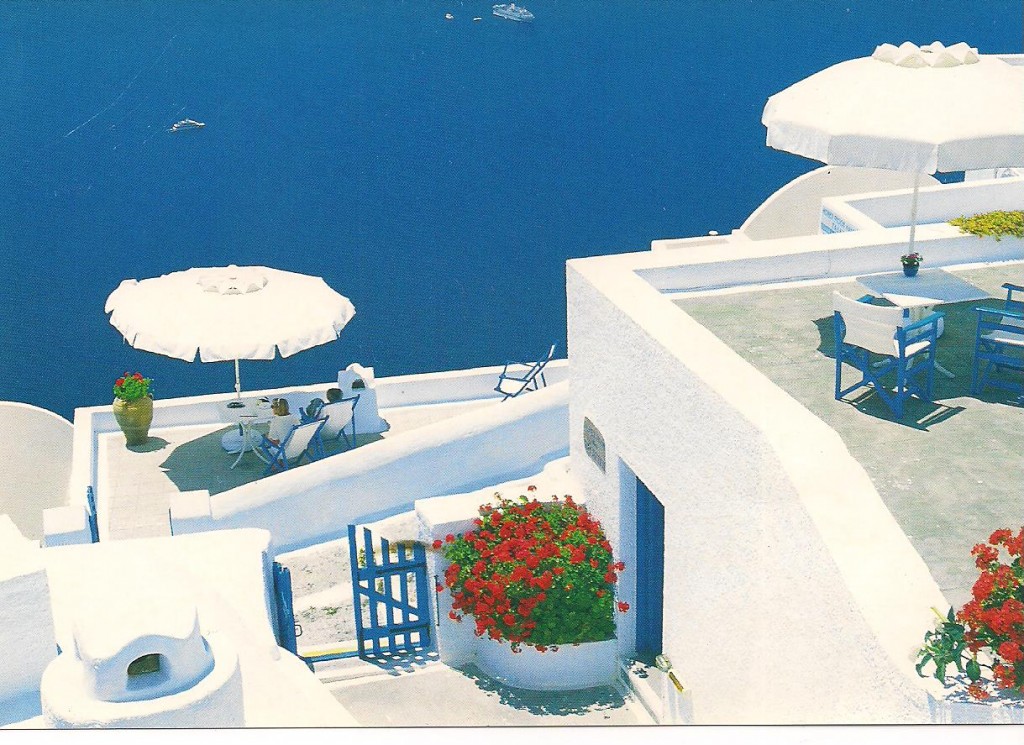 If you go to Greece or any of the Greek Islands, you're sure to have a taste of true Greek salad (or as they call it, "salad.")  There's no lettuce in an authentic Greek salad, only the ripest and most flavorful tomatoes, chopped cucumbers, cubed (not crumbled) feta cheese, red onion, and Kalamata olives, with a light dressing to complement the flavors.  It's a taste of summer all year round, and a meal in itself.
But there are wonderful variations, and this one, brought by our friend Susan to a recent Greek-themed pot luck dinner, takes the basic idea and adds some wonderful ingredients to make it into a new version that we call Super-Greek Salad.  If you have access to ripe tomatoes, this is a winner!  We've paired it with a basil oil and lemon juice dressing but feel free to substitute your favorite olive oil or balsamic vinaigrette.
Super-Greek Salad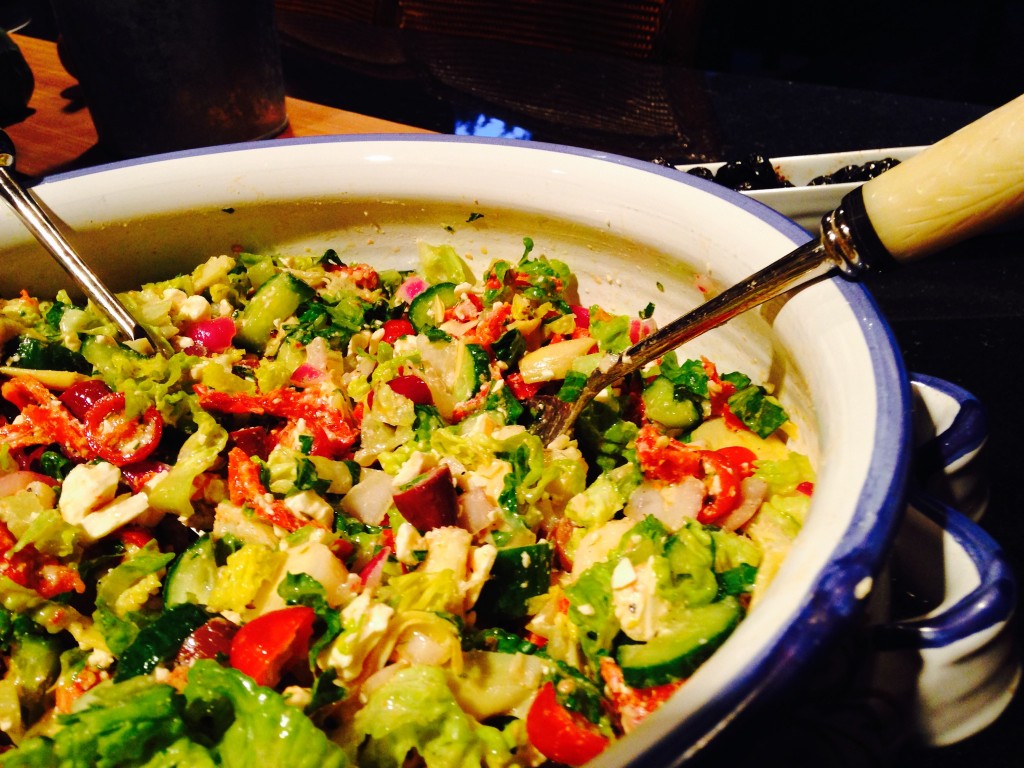 1/2 cup chopped iceberg or butter lettuce
1 cup ripe tomatoes, coarsely chopped
1/2 English cucumber, medium-diced
1 cup artichoke hearts, coarsely chopped
3  scallions, green parts only, thinly sliced
1/4 cup chopped red onion
1/2 cup hearts of palm, coarsely chopped
1/2 cup pitted Kalamata olives, sliced
1/4 cup sundried tomatoes, coarsely chopped
salt and pepper to taste
4 ounces Greek feta cheese, cubed
basil oil* and fresh lemon juice to taste
*you can buy this or you can make it yourself by immersing fresh basil into olive oil for an hour or two.
Put all the ingredients in a bowl, adding the feta last.  Toss gently with basil oil and lemon juice.