Santa Barbara is still hot as July, but the calendar says it's October and there are things happening here on the food front.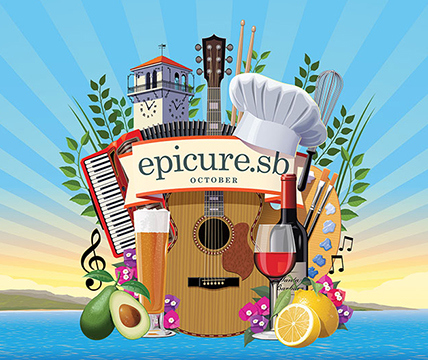 Epicure Santa Barbara, now in its sixth year offers 31 days of special offerings including prix fix menus at participating restaurants, tasting events, cultural performances, and even an "eat local for 31 days" challenge, plus much more, so be sure to check out their website.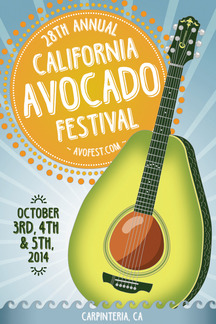 Santa Barbara Avocado Festival  Celebrating their 28th year (and actually located in Carpinteria), they showcase all things avocado.  Get ready for  the world's largest vat of guacamole, "best guacamole" contest, avocado ice cream – the list is endless.  Add in an arts and crafts section, fabulous music (with four stages, they boast of being the biggest free music festival in California),  a Zero Waste festival, and free doggie care sponsored by DAWG, you can see why this festival is a local favorite.  Here are their hours:
Friday, October 3 • 11am – 10pm
Saturday, October 4 • 10am – 10pm
Sunday, October 5 • 10am – 6pm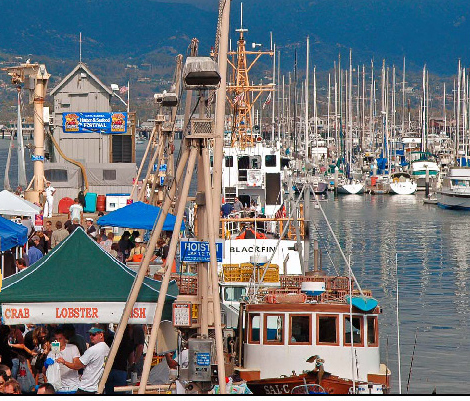 Annual Santa Barbara Harbor & Seafood Festival
Saturday, October 11th, 2014 (10:00 am to 5:00 pm)
Another great Santa Barbara tradition, the Annual Santa Barbara Harbor & Seafood Festival, located at our charming marina, celebrates our local commercial fishermen as well as the beginning of lobster season.  Lots of fabulous seafood here, like their famous barbequed albacore, clam chowder, fish tacos, and seafood gumbo.   There's live music and arts and crafts vendors, plus Maritime Museum exhibits, tall ship tours, and free boat rides and dockside tours.  And if you're in the mood, you can take home a few of our Santa Barbara lobsters (sweet and clawless)  and spotted prawns (a world famous delicacy) for an outstanding seafood experience.