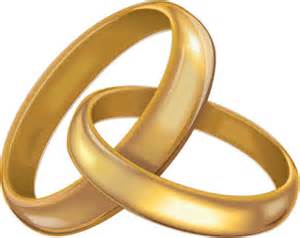 When not one but two of Rhona's children became engaged over the Thanksgiving holiday, we nearly lost our minds with joy!
There were romantic marriage proposals and blessings too many to count, there were champagne toasts and smiles and tears and hugs and kisses ….
And then later when there was a lull in the action, there was silent reflection. After the noise and the fun, the funk and the stomp, came the middle of the night thought: "Whoa, what just happened here?"
These children have been adults for quite some time. But still, no matter how old they get, they are our babies.  No matter how much or how far they travel, we remember most the trip we took together.  When we looked at them this week, we didn't see future brides and grooms, moms and dads, we saw our babies and felt the memories of them as tiny ones wrapped in our arms.
Time passes and life moves on and if we're lucky, really lucky, we get days when we can see that torch being passed and we can watch those babies coming into their own with grace and strength, finding amazing life partners along the way.
And then we think about what all that time passage means for us.
Of course, if we're smart, we don't dwell on that too much;  instead, we get up out of bed and have a cup of tea and maybe a piece of comfort coffee cake.
Here's to love and,  l'chaim,  to life!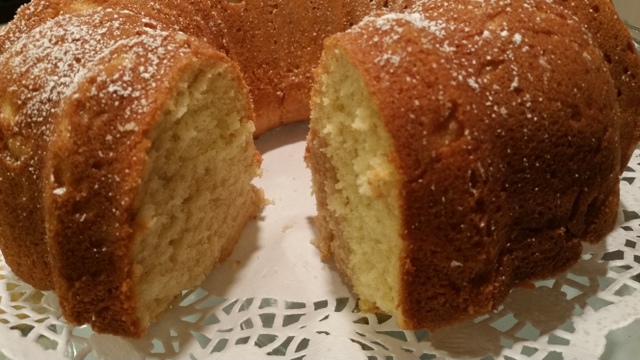 comfort coffee cake
This is a recipe from Marion Cunningham's Breakfast Book, and according to Ruth Reichl, former editor of Gourmet magazine and food writer at the New York Times, it is the "most rewarding recipe I know." Ruth says she always bakes it when she needs comfort or calming, and she sometimes bakes it so often she began to keep butter softening on the counter at all times. It truly takes about 10 minutes to prepare, and it's delicious. I think I've shared this recipe more than any other.
Ingredients
2 sticks butter, softened
1 cup sugar
3 eggs
2½ cups flour
2 teaspoons baking powder
1 teaspoon baking soda
1 teaspoon salt
1 cup sour cream
5 teaspoons vanilla
Instructions
Preheat oven to 350 degrees.
Cream the butter and the sugar in a mixer. Add eggs, one by one.
In a separate bowl, mix the flour with the baking powder, baking soda, and salt. Add this to the butter mixture.
Stir in the sour cream and vanilla.
Spoon the thick batter into a nonstick 10-inch bundt pan (or coat your pan with cooking spray) and bake for about 45 minutes.
"Before long a rich warm aroma will be wafting through the house like a promise that things are going to be just fine!"
Let cool in pan for 5 minutes then turn onto wire rack to cool completely before slicing.