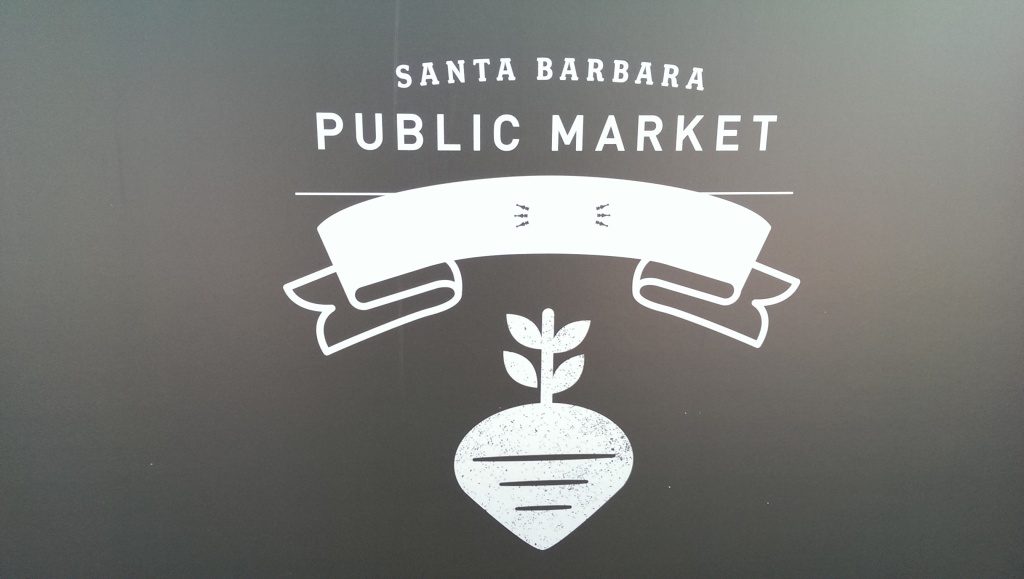 With the holidays approaching, there never seems to be enough time to get everything done, so if we're able to consolidate our shopping chores we stand a better chance of actually enjoying this festive time of year instead of just racing through it.  Santa Barbara now boasts their very own Public Market – a venue right in the middle of our downtown area that is a conglomerate of local artisans.  It's a wonderful one-stop shopping trip where you can find specialty food items for your holiday table or unique gifts for almost anyone's tastes.  What a foodie adventure just to wander the spacious indoor market, checking out new stalls like Enjoy Cupcakes or Green Star Coffee, as well as revisiting some old favorites, like Il Fustino, Rori's Creamery, Crazy Good Bread and Juicewell!
Three of our favorite spots are Culture Counter, The Pasta Shoppe, and Flagstone Pantry.
Culture Counter features an excellent assortment of salamis and cheeses, great for your party hors d'oeuvres.
The Pasta Shoppe is, in our opinion, the best place in town to buy a variety of fresh pastas, from lasagna to strand (think spaghetti, linguini, angel hair, pappardelle) to shaped pasta.  All of their offerings are fresh and delicate, just waiting for that extra special sauce.
Flagstone Pantry is run by our friend Kristen Desmond.  Kristen's been perfecting a variety of foods for years and now has a wonderful selection of salads, soups, and sandwiches, all available to enjoy right there or take-out.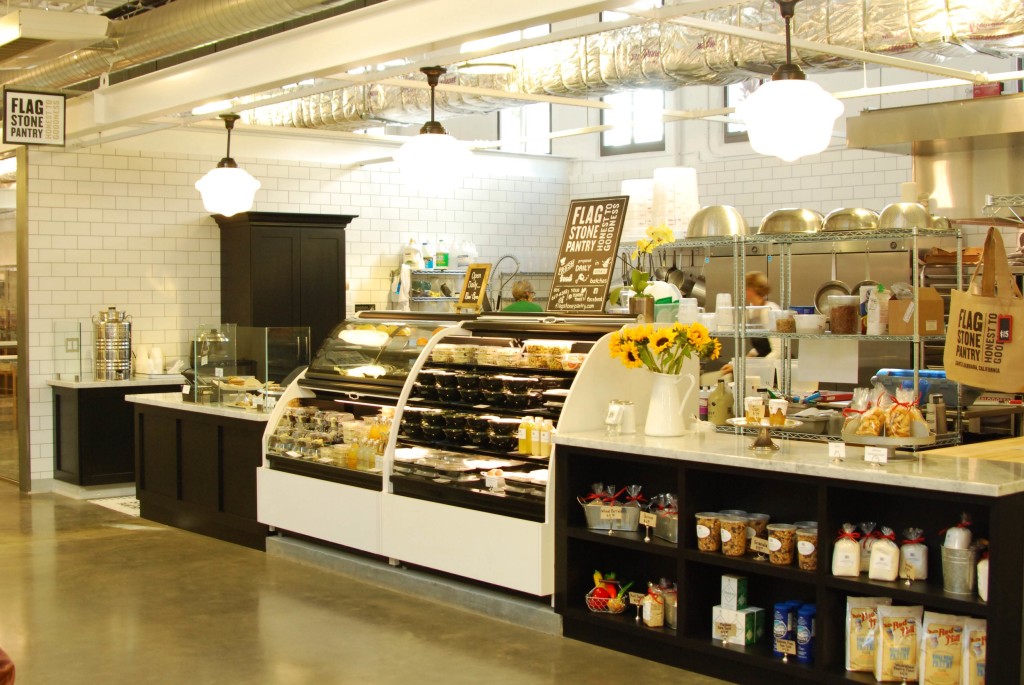 And in case you feel like taking a break from shopping and cooking, we recommend stopping at The Empty Bowl, a noodle bar extraordinaire.  (Try the spring rolls!)
Here's a recipe from Kristen; it's one of Flagstone Pantry's specialty soups.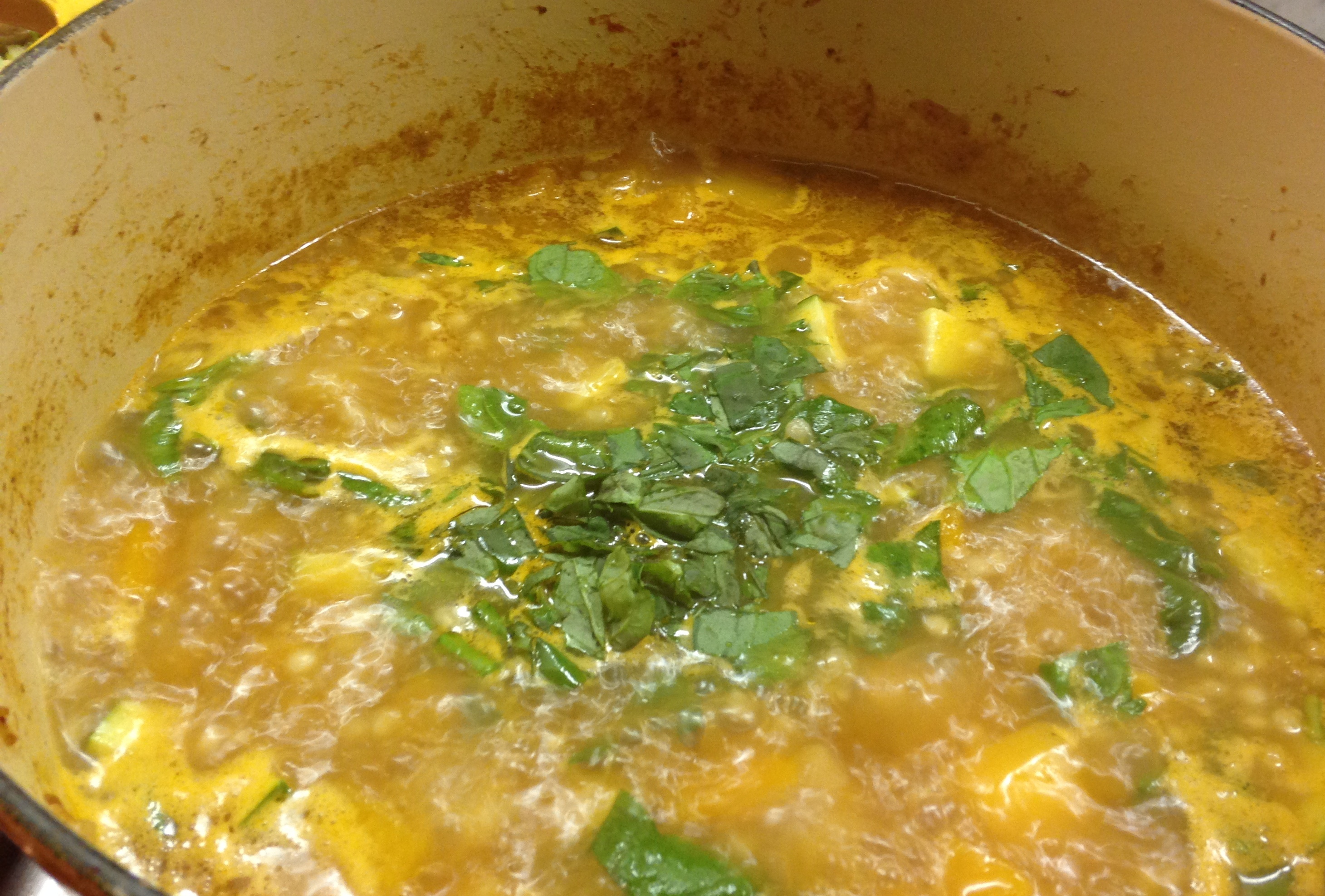 Moroccan Chicken and Butternut Squash Soup
Author:
Kristen Desmond of Flagstone Pantry
Serves:
4 with a little left over.
If you want to use pre-cooked chicken, simply skip Step 2 and add it to the pot along with the couscous and zucchini in Step 4. If you want to make this recipe gluten free, skip the couscous and use only 5 cups of chicken broth. I use whole wheat couscous because I like the fact that it has more fiber.
Ingredients
•1 tablespoon olive oil
•1 cup chopped onion
•12 ounces boneless, skinless chicken breasts or tenders, cut into bite-sized pieces (or 12 ounces cooked chicken)
•1 teaspoon ground cumin
•1/4 teaspoon ground cinnamon
•1/8 to ¼ teaspoon cayenne pepper
•3 cups (1/2-inch) cubed peeled butternut squash
•2 tablespoons tomato paste
•6 cups chicken broth
•1/3 cup uncooked couscous
•1 zucchini, quartered lengthwise and sliced into ¾-inch pieces
•1/2 cup coarsely chopped fresh basil
•2 teaspoons grated orange rind
Instructions
Heat a Dutch oven over medium heat. Add oil to pan; swirl to coat. Add onion, and cook for 4 minutes, stirring occasionally. Sprinkle with salt and pepper.
Add chicken; cook for 4 minutes, browning on all sides.
Add cumin, cinnamon, and pepper to pan; cook 1 minute, stirring constantly. Add butternut squash and tomato paste; cook 1 minute. Add chicken broth, scraping the bottom of the pot to loosen browned bits. Bring to a boil. Reduce heat, and simmer 8 minutes.
Stir in couscous and zucchini (and pre-cooked chicken if you're using it); cook 5 minutes or until squash is tender. Remove pan from heat. Stir in chopped basil and orange rind.