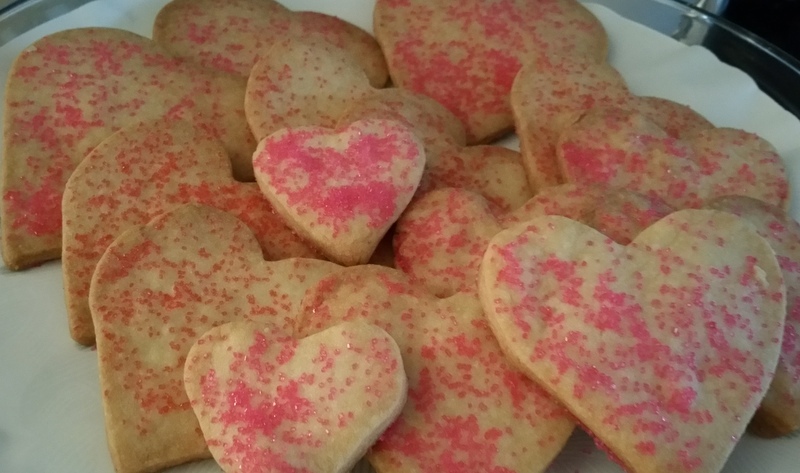 We're in a mood.  Change is all around us and we're not exactly sure we like it.  Sure, we love the good stuff, the joy of life and all that lies ahead for our families.  But there are the other parts:  the pace of technology that's changed everything and threatens to leave us thoroughly dependent on the Geek Squad;  the surreal and horrific world events that grip our souls and throw us off balance;  the 85 degree Santa Barbara weather in February and monumental blizzards back east…. And then there's the less serious news that upsets our comfortable daily existence…..(Jon Stewart, please don't go).
So now here comes Valentine's Day and we say, hey, whatever your current romantic status, go ahead and indulge a little.    If you weren't planning to have chocolate and a beautiful cocktail, maybe you should reconsider!  Why not take a break from the onslaught of change and embrace the familiar?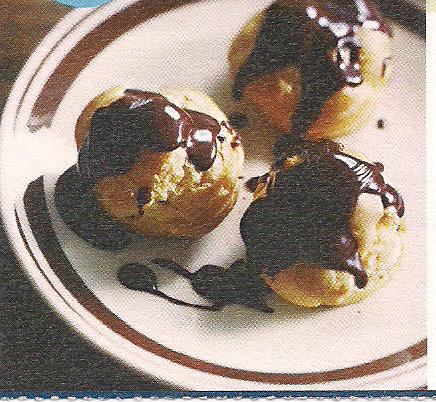 Chocolate Profiteroles
This is the quintessential French dessert, the decadent and delicious end to any bistro meal. It's actually very easy to prepare and very light, considering it's basically a cream puff. Just mix the dough, the pate choux, and add your favorite ice cream and chocolate topping.
Ingredients
For dough:
¾ stick unsalted butter, cut into pieces
¾ cup water
¼ teaspoon salt
¾ cup all-purpose flour
3 large eggs
For chocolate sauce:
½ cup heavy cream
12 ounces semisweet chocolate chips
2 tablespoons honey
2 tablespoons prepared coffee
Ice cream of your choice
Instructions
Preheat oven to 425 degrees.
Lightly coat a baking sheet with nonstick spray.
For dough:
Bring butter, water, and salt to a boil in a small saucepan, stirring until butter is melted. Reduce heat to medium, then add flour all at once and heat while beating with a wooden spoon, until mixture pulls away from the side of the pan and forms a ball (about 30 seconds).
Transfer mixture to the bowl of an electric mixer and cool slightly for about 2 - 3 minutes. Add eggs one at a time, beating well after each addition. Transfer warm mixture into a pastry bag and pipe about 18 mounds on baking sheet, approximately 1 inch apart.
Bake until puffed and golden brown, about 20 minutes. Turn off the oven.
Prick each profiterole once with a fork to let out the steam, then return to oven to dry, propping the oven door open slightly, for about 10 minutes.
Cool on sheet pan.
For chocolate sauce:
Place the cream and chocolate chips in a bowl set over simmering water and stir just until the chocolate melts. Add the honey and coffee and stir until smooth. Set aside.
To assemble, halve the profiteroles horizontally, then fill each with a scoop of ice cream. Replace the top and then drizzle generously with warm chocolate sauce.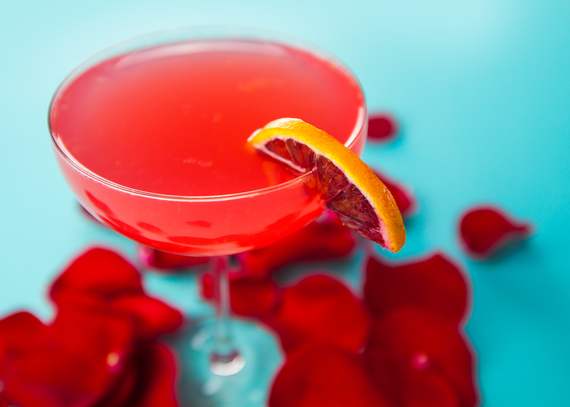 Casa Amor
Joan's daughter Jesse knows her cocktails and brought this one to our attention. It's adapted from a recipe recently featured in the Huffington Post which claimed it was a concoction of George Clooney's. Who knew the man could also do cocktails?
Ingredients
8 ounces white tequila
3 ounces Cointreau
4 ounces blood orange puree
2 ounces freshly squeezed lime juice
Splash of ginger beer (optional)
Instructions
Shake all ingredients together in a shaker. Strain into a coupe glasses, top with ginger beer.
Garnish with a blood orange wedge and serve.