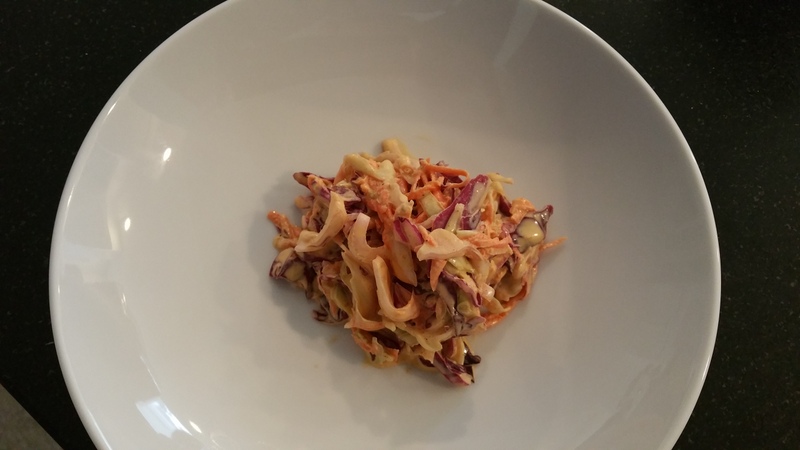 This simple and colorful coleslaw makes a great side dish for just about anything… we served it with grilled spicy sausages the other day and the flavors combined beautifully.
Easy peasy.

Coleslaw
Ingredients
½ head small green cabbage, cored
½ head small red cabbage, cored
4 carrots, peeled and halved
2 cups mayonnaise
¼ cup Dijon mustard
¼ cup sugar
3 tablespoons apple cider vinegar
2 teaspoons celery seeds
½ teaspoon celery salt
½ teaspoon kosher salt
½ teaspoon ground black pepper
Instructions
Slice the cabbages into ½-inch slices or cut the cabbages into wedges and fit them into the food processor with the slicing blade in place.
Set aside.
Grate carrots in a box cutter or with the food processor using the grating blade.
Mix cabbages and carrots in a large bowl.
In a separate bowl, whisk together the mayonnaise, mustard, sugar, vinegar, celery seeds, celery salt, salt, and pepper.
Pour the dressing over the carrots and cabbage mixture and refrigerate until ready to serve.