"Step by step, putting it together… bit by bit, only way to make a work of art!"  The great composer and lyricist, Stephen Sondheim, famously wrote these lines describing the creation of a Broadway play.
In fact, we recently learned firsthand that planning a wedding is a little like planning a performance. There are costumes, props, scripts, and of course, the lead actors and supporting players. (It's also a bit like Thanksgiving dinner: lots of prep and then it's over in a flash!) And no matter how elegant or casual the couple's vision is, no matter how large or small the guest list, at some point in the planning, the day will come when the details of it become a little overwhelming.  Of course, it's a thrill to be part of a wedding! And so, in order to keep perspective and enjoy the leadup to the main event, sometimes you have to ask for help.
Rhona recently had the joy and honor of being included in the planning of the wedding of her son and his beautiful bride, and since it was to be held in Santa Barbara, amazing friends stepped up to volunteer their help in numerous ways (so touching and worthy of a whole other post!)
Finding the right wedding consultant or same-day organizer is often the first and most crucial decision once the date and venue are set.  (Check out the indispensable Stephanie at shindigsb.com and Coach Juli at jshulem@gmail.com – can't imagine what we would have done without them!)
In addition though, for the rehearsal dinner and post-wedding brunch, we found fabulous resources in our city, small businesses that are creative and provide delicious possibilities.  Here are some of the amazing vendors who were part of our recent celebration. They all, every one, did a fantastic job, and we are highly recommending them to you for your next event, whether it's a small reception or a large gala. Check them out, then, piece by piece, put it all together and watch what happens!
Tortillas made fresh on site and a taco bar with all the toppings by Angelinas's Mexican Food.  (contact us for more information or go to angelinasfood@gmail.com)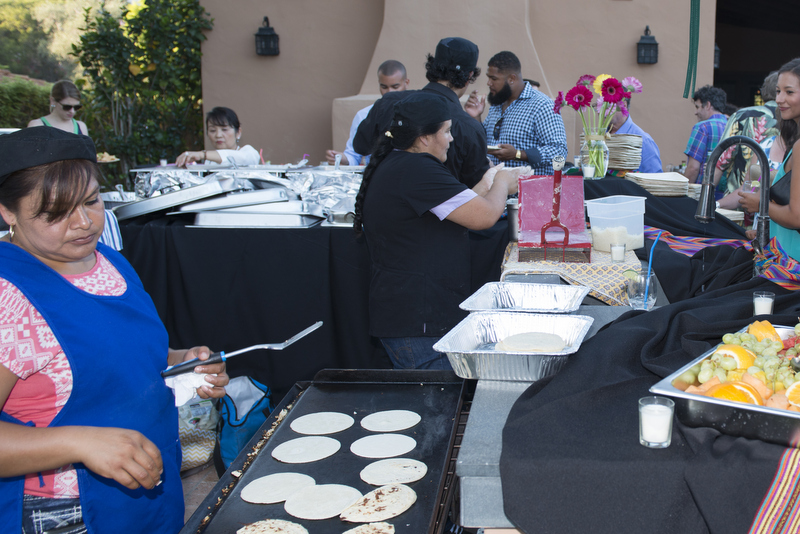 Fernando's Churros, a Santa Barbara institution; Fernando has been making his amazing creations at various spots around town for years. He will travel in his big yellow truck to your event and make hot cinnamon churros unlike any you've had anywhere else.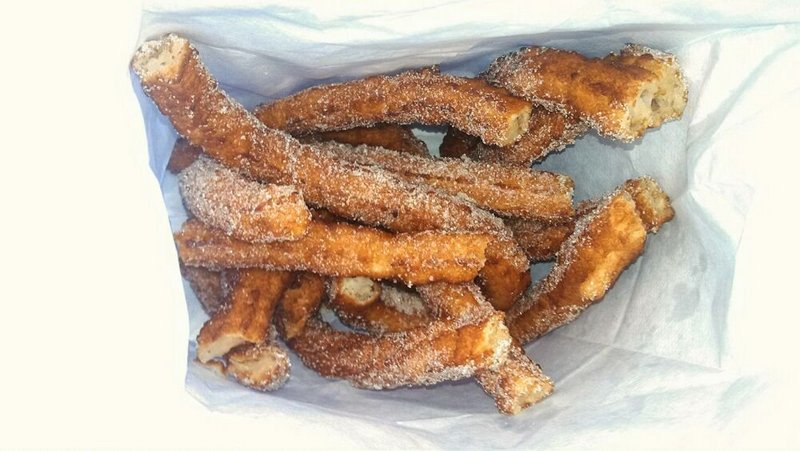 Sugar Lips Mini Donuts, technically not from Santa Barbara, but owner Jessica Brown will bring her truck from San Luis Obispo and serve delicious mini-donuts made fresh and served hot, sprinkled with cinnamon or powdered sugar (or both!) for an unforgettable treat.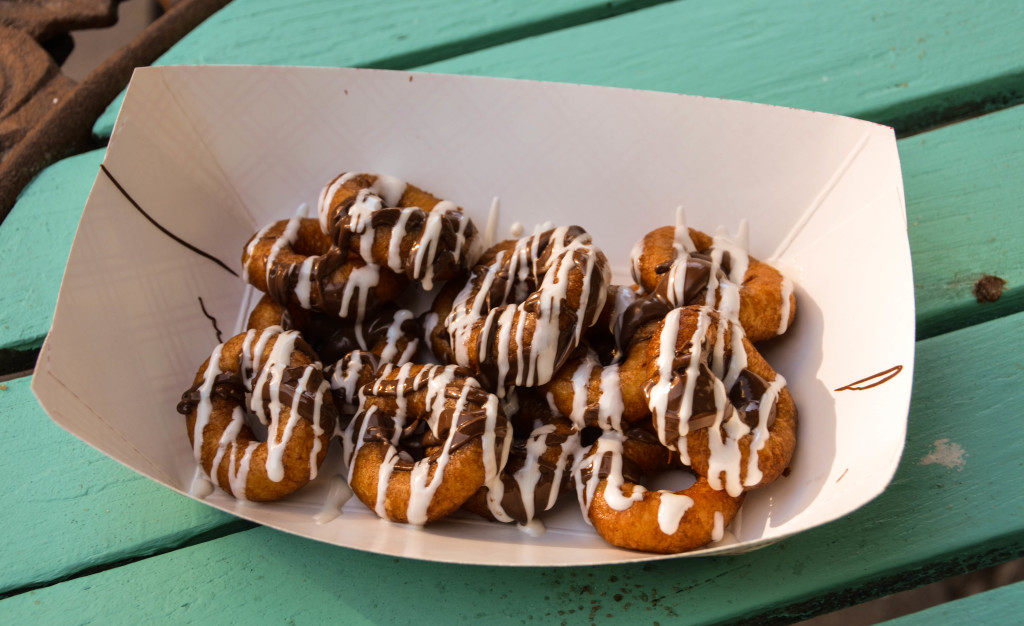 HEAT Culinary, is a Carpinteria-based powerhouse. Chef Nikki Dailey and her amazing team (her mom is pictured below) create waffles to order right from her truck; there are 8 different varieties to choose from, both sweet and savory.  We tried three: the waffles with berries, the "baconator" with thick-sliced bacon and an egg on top, and, who could resist, the fried chicken and waffles — each one memorable!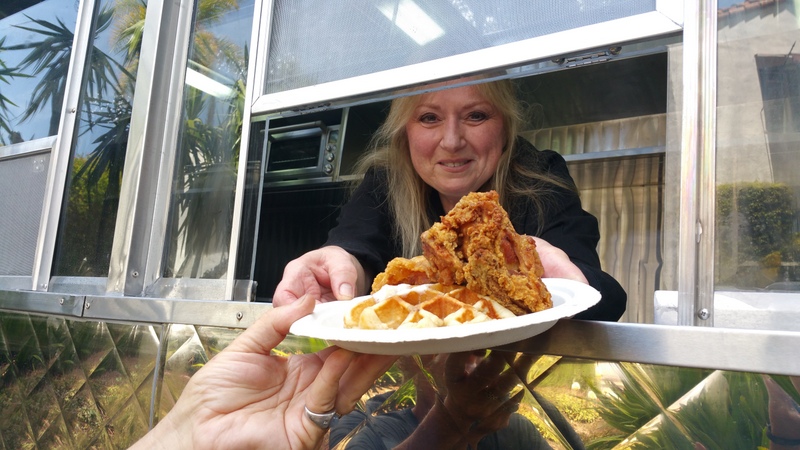 Our newlyweds are still aglow from their beautiful wedding and as they set off on their honeymoon, we wish them delicious days ahead and a lifetime of joy!