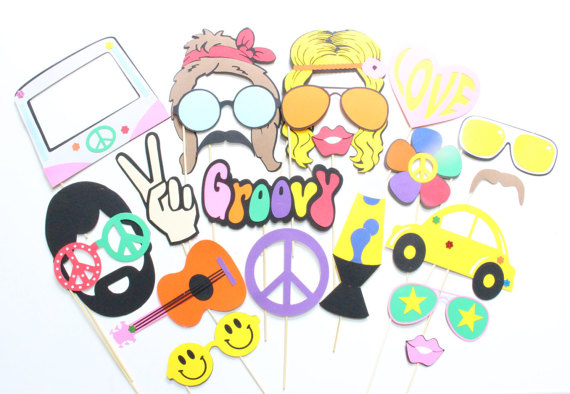 I recently re-connected with an old college friend on Facebook — not an unusual baby boomer experience, but one that always brings back unexpected memories.  Through the magic of the internet, Al and I talked about so many things: the choices we made back then,  how our lives have turned out.  And of course, we reminisced  about those crazy times we lived through, what music we'd listened to, what restaurants we'd frequented.  That last one is a joke… other than the occasional special event, we basically ate dorm food; the high culinary points were when we could order out or pop over to the local pizza place.
Pizza is still probably the college student's go-to meal, whether hot from the oven, delivered to the door, or cold for breakfast the next day.  But today we aging boomers also look for healthy alternatives.  And guess what we found!
Check out our recipe for cauliflower crust pizza below.  You can use any toppings you want, but we suggest keeping it simple and maybe even garden fresh.  We don't think you'll miss the gluten.  And we can still turn on our 60's radio station and groove out to the Mamas and the Papas as we eat our veggie pizza and wash it down with a glass of wine and a nice statin.
Party on!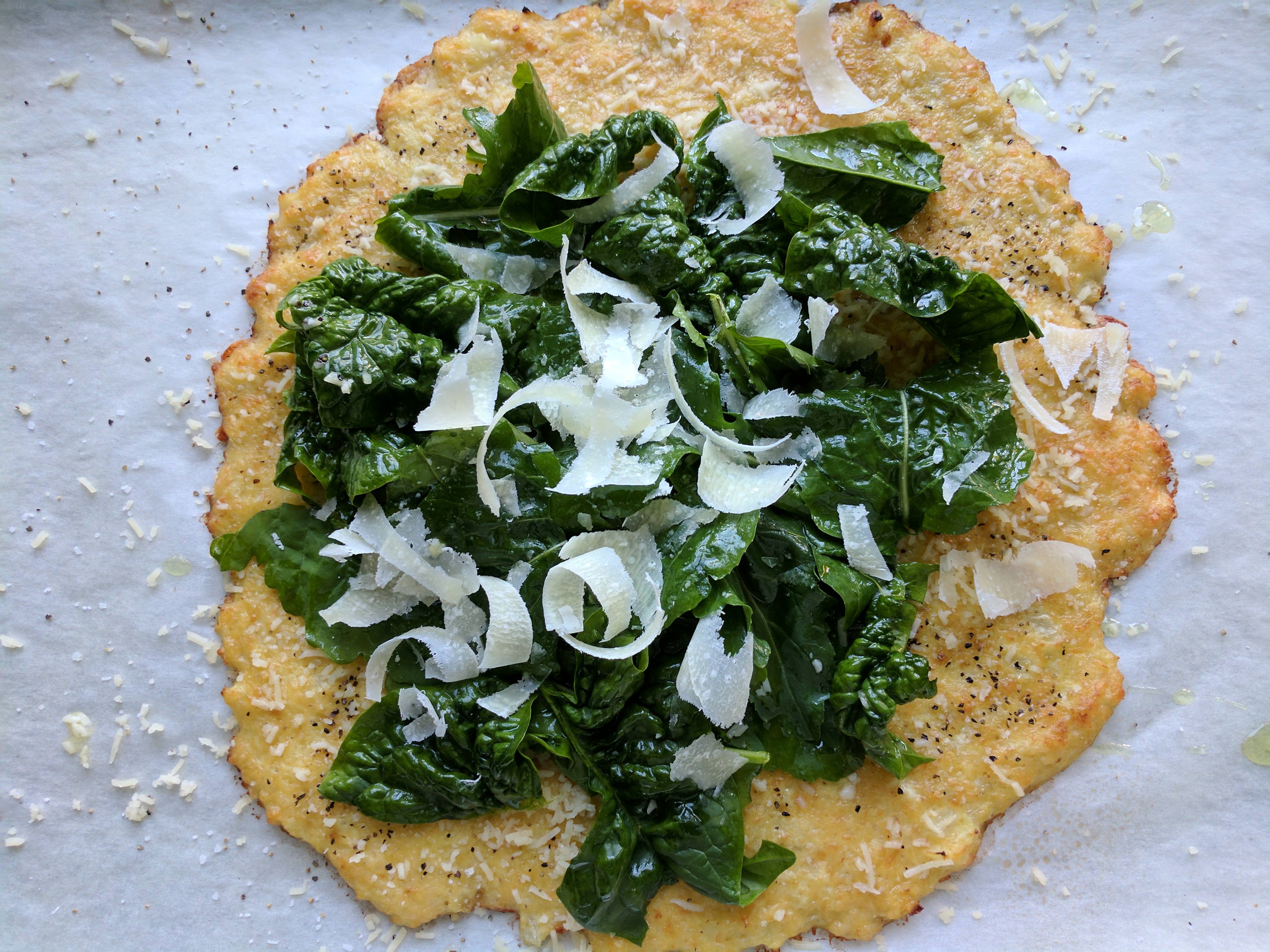 Arugula Parmesan Pizza with Cauliflower Crust
Prep time:
Cook time:
Total time:
This is a tomato-free pizza, but feel free to add marinara and then any toppings you like. We combined arugula and spinach and infused the olive oil with garlic but you can just use extra virgin olive oil. Also, we used emanthaler cheese, but the traditional way would be to use mozzarella so that's what we put in the recipe below. This is really easy -- try it and see for yourself!
Ingredients
For the crust:
2 cups cauliflower florets, crumbled
1 egg, slightly beaten
1 cup grated mozzarella
2 tablespoons freshly grated Parmesan
½ teaspoon kosher salt
¼ teaspoon freshly ground black pepper
For the topping:
Nonstick spray
2 tablespoons olive oil (optional: infuse with garlic, basil, or rosemary before sprinkling on crust)
½ teaspoon kosher salt
¼ teaspoon freshly ground black pepper
¼ cup grated mozzarella
8 ounces arugula or fresh spinach (or a combination)
2 tablespoons fresh lemon juice
2 tablespoons olive oil
½ cup Parmesan in large shards (we use a potato peeler)
Instructions
Preheat oven to 425F degrees.
Line a baking sheet with parchment paper.
Put the crumbled cauliflower in a microwave-safe bowl and microwave for 7 - 8 minutes on high, or until soft, then allow to cool slightly.
Mix in the egg, 1 cup of the mozzarella, grated Parmesan.
Put the "dough" on the baking sheet and pat gently into a 9 - 10 inch circle. ( I traced a circle on the parchment and then turned the paper over so I could see the outline... but freeform is great too!)
Lightly spray the "crust' with nonstick spray, then bake for 7 minutes until top is lightly golden.
Using the same bowl you microwaved the cauliflower in, pile in the arugula and lightly coat with lemon juice and olive oil.
Sprinkle the crust with olive oil, salt, pepper, and the remaining ¼ cup mozzarella.
Place the arugula on top of the crust.
Sprinkle the Parmesan shards on the top and serve.