Today's soup is a version of a Greek classic, a rich lemon and rice dish that we think you'll love.  This is a recipe that's easy to prepare and despite its fancy name, is simple and rustic.
The only thing to watch out for is this:  when you add eggs to hot liquid, they will curdle, so you want to add just a small amount of the hot stock into the yolks and whisk it all together before adding the mixture to the rest of the soup.  This is called "tempering" and takes about 10 seconds!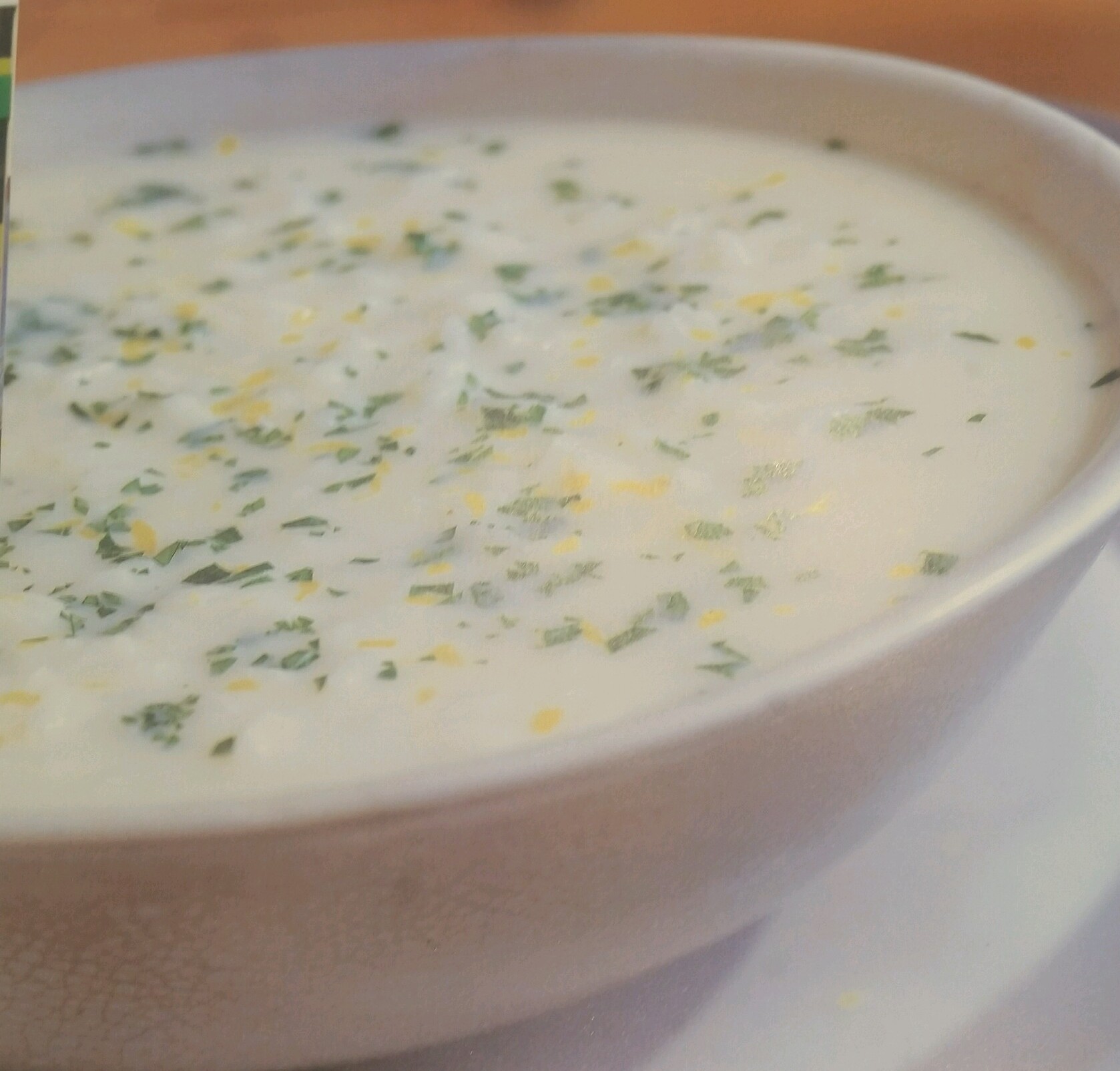 week of soups day 3 - avgolemono
Also called Greek Lemon Soup, this is a dish that is creamy without using cream, and satisfying, whatever the weather!
Ingredients
8 cups chicken stock
½ cup long grain white rice
4 egg yolks, lightly beaten
1 teaspoon finely chopped lemon zest
¼ cup fresh lemon juice
salt and ground white pepper to taste
2 tablespoons finely chopped fresh flat-leaf parsley
Instructions
In a large pot, bring the stock to a boil over medium-high heat.
Add the rice and cook, uncovered, until tender, about 15 minutes.
In a medium-sized bowl, whisk together the egg yolks, lemon zest, and lemon juice.
While whisking constantly, slowly pour 1 cup of the hot stock into the egg mixture.
Reduce the heat of the stock to medium-low and then slowly stir in the egg mixture.
Cook, stirring until the soup is lightly thickened, about 3 to 4 minutes. Do not let it boil.
Season with salt and white pepper, then ladle into warmed bowls, garnish with the parsley and serve.