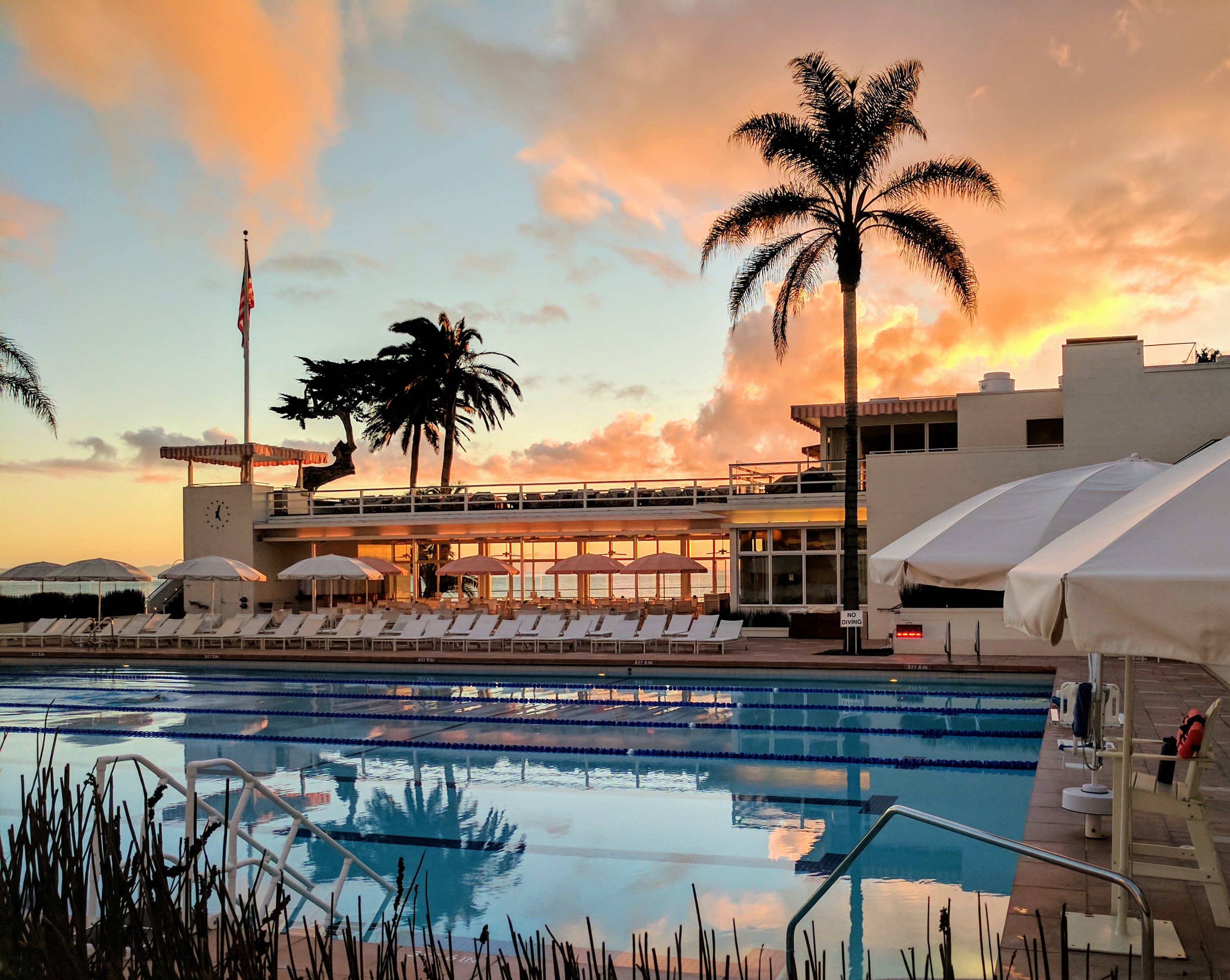 The Four Seasons Biltmore in Santa Barbara is probably one of the most beautiful hotels in the world, situated just across from the Pacific Ocean.  Part of their property extends to a private club, our local gift:  the Coral Casino.  Opened in 1937 and world famous for its gorgeous ocean views, spectacular sunsets, and upscale restaurant, it is accessible only to hotel guests and club members.
We've had so many life cycle events in their ballroom — bar mitzvahs, weddings, birthday celebrations, and so many lovely meals at their informal downstairs cafe and beautiful upstairs Tydes restaurant.  The menu changes often and it's not always easy to coax their secrets out of them.  But Chef Jason kindly consented to part with his lobster bisque recipe just in time for Valentine's Day, and we share it with you here.  Smooth and velvety, it's a little extravagance for a special occasion or a cozy night in.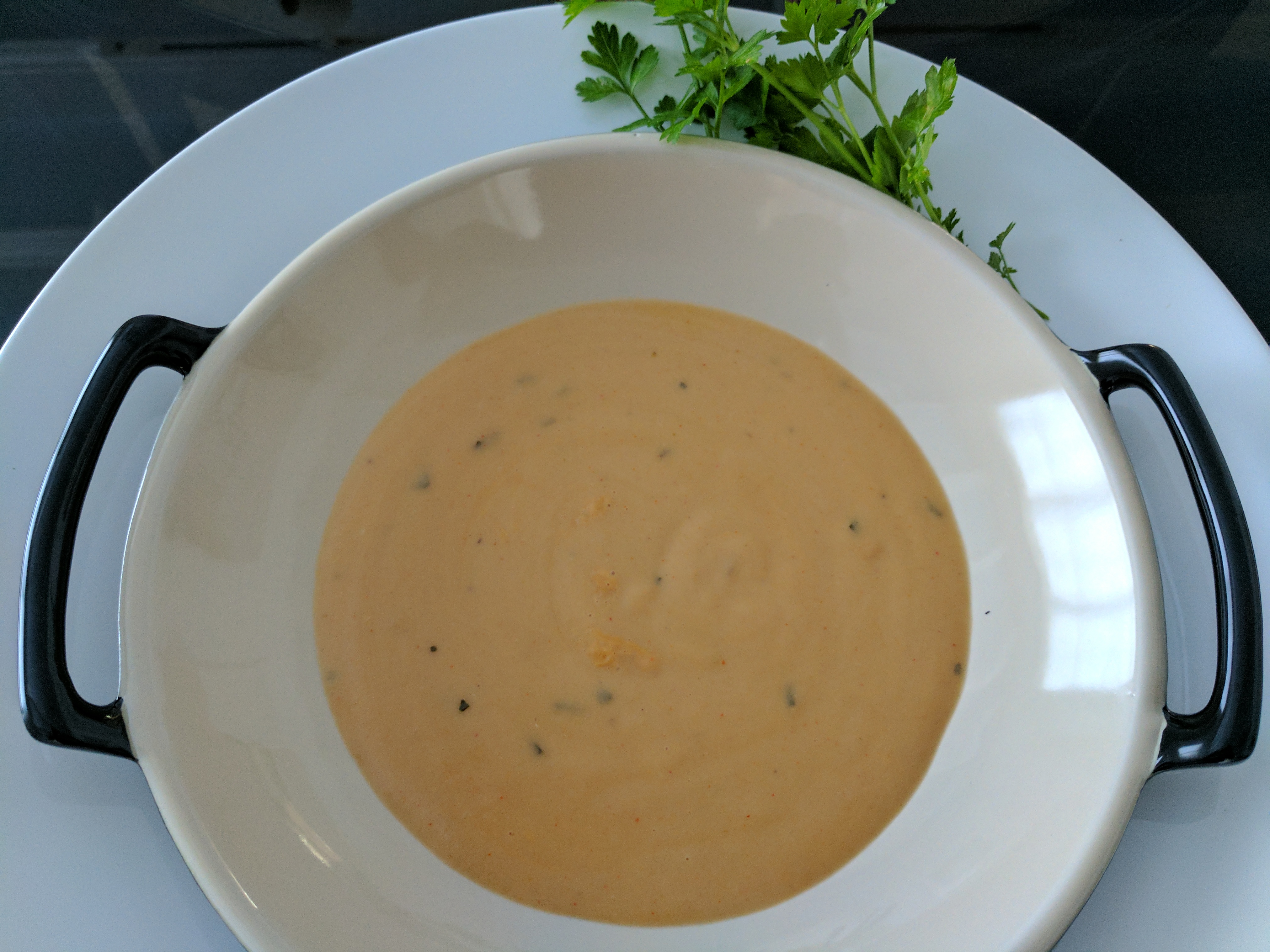 Coral Casino Lobster Bisque
This recipe assumes that you can get cooked lobster meat as well as seafood or lobster stock. Obviously, if you want to buy 2 one-pound lobsters or two lobster tails and cook them, making your own stock with the shells, by all means do that! But this is the quicker version!
Ingredients
½ cup bacon, diced
¼ cup celery, diced
½ cup onion, chopped
¼ cup olive oil
¼ cup flour
½ cup white wine
¼ cup potato, diced
2 cups seafood stock
1 cup cream
1 teaspoon fresh thyme, chopped finely
1 teaspoon Old Bay seasoning
1 pound cooked lobster meat, broken up into chunks
salt and white pepper to taste
Instructions
Cook bacon in a frying pan until crispy, then drain off most of the fat.
In the remaining bacon fat, saute onion and celery until tender, about 10 minutes.
Add olive oil, whisk in flour and cook for 3 minutes.
Deglaze the pan with white wine and then reduce liquid by half.
Add potatoes and cook until tender, about 10 minutes.
Add stock and cream and bring to a simmer (do not boil).
Add fresh thyme and Old Bay seasoning.
Add lobster meat.
At this point, use an immersion blender (or working in small batches, a regular blender) to make the puree.
Simmer and season to taste with salt and white pepper.
Save