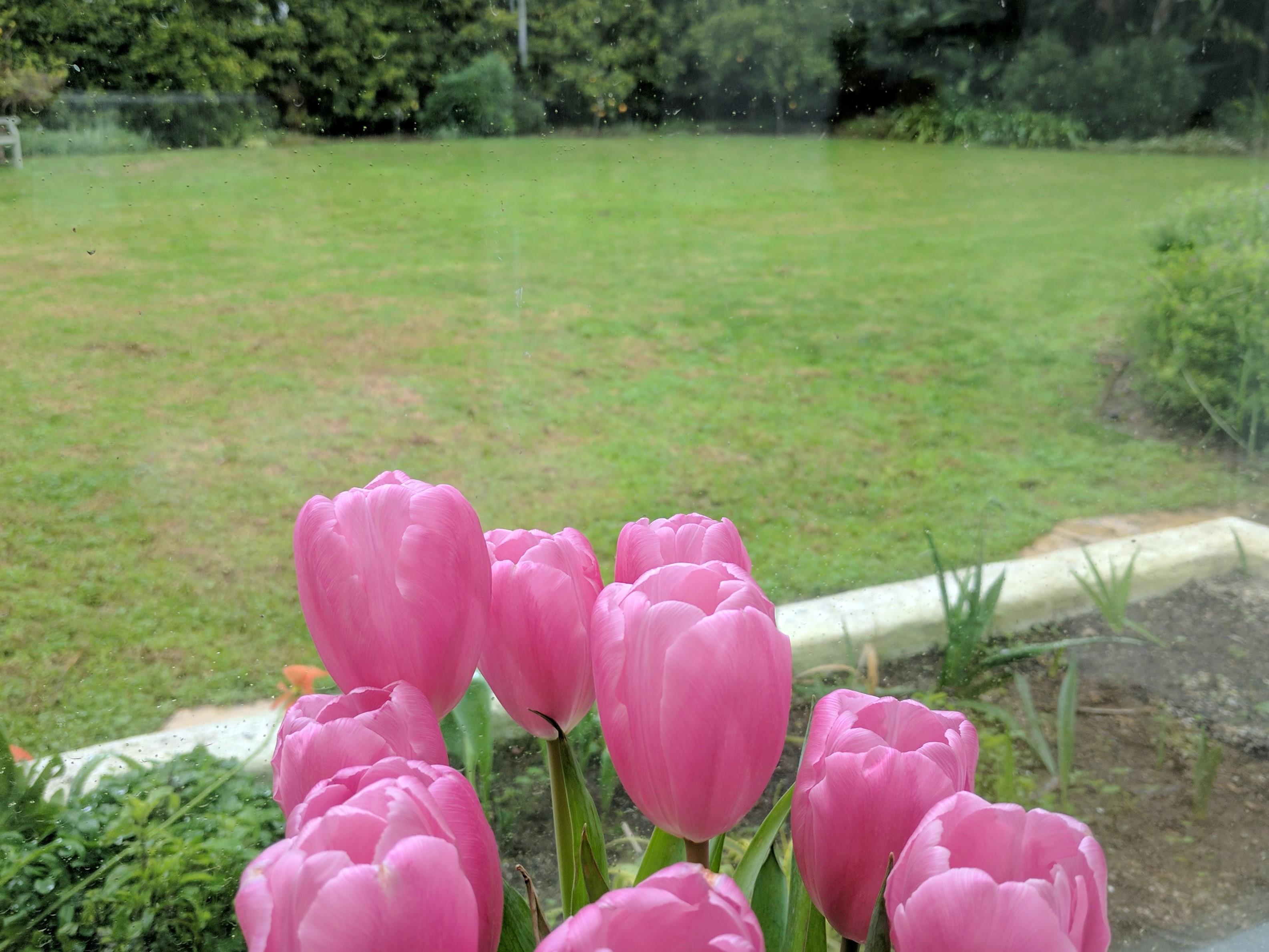 "Lo, the winter is past;
the earth blossoms forth and flowers.
Let us arise for it is spring."
And that means Passover and Easter are around the corner, with Passover beginning tomorrow.
The meal we have on the first (and sometimes second) nights of this eight day holiday is called a "Seder."  This word actually means "order," and in fact the meal is consumed in a particular order, according to the Haggadah, the book that guides us through the narrative.  There's always a recitation of gratitude for freedom, combined with the hope that all people will be free in the coming year, and there are numerous symbols and rituals that are observed before we even get a first bite of food. Truly, everyone is ravenous by the time the soup is served!
But when we've recounted the story, drunk our four glasses of sweet wine, eaten our main meal, sung our last song, played our last game, and searched for the afikomen, the hidden matzo, everyone is ready for dessert.
Since this holiday focuses on foods that are unleavened, it can be a challenge to come up with something delicious to cap off our big feast, but these days, gluten free is pretty standard at any meal, and at our house we have no shortage of sweet endings.  Here are two of our favorites.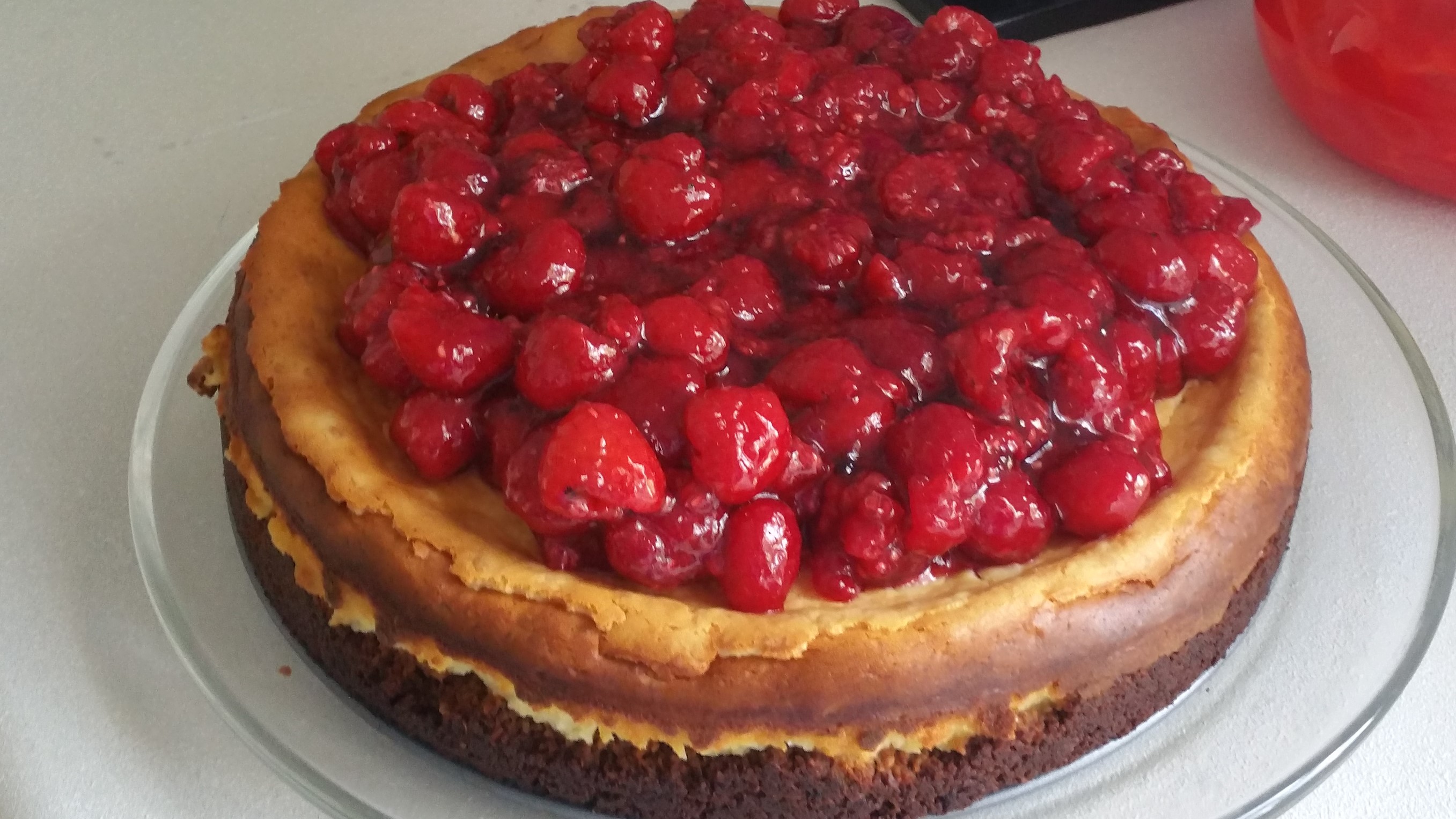 Raspberry Cheesecake
We use an almond macaroon crust for this, mainly to avoid the graham cracker taboo on this holiday, but also because it happens to be absolutely delicious! We recommend using a 10" springform pan for this but it would probably work just fine in a deep pie plate. Remember to allow enough time for the cheesecake to chill thoroughly before adding the topping.
Ingredients
2 cans almond macaroons
3 tablespoons butter, melted
4 8-ounce bars of cream cheese
4 eggs
2 teaspoons vanilla
1 cup sugar
zest of one orange (optional)
3 half pints fresh raspberries
1 cup strawberry or red currant jelly
Instructions
Preheat oven to 350 degrees F.
For crust:
Put macaroons and butter into food processor and pulse until totally combined.
Coat the bottom and the sides of the springform pan lightly with cooking spray.
Put the mixture into the springform pan and push the crust into the bottom and sides..
For filling;
Mix cream cheese, eggs, vanilla, sugar in bowl of electric mixer for about 5 minutes.
Add 1 teaspoon orange zest (optional).
Pour the mixture into the crust and bake for 55 - 60 minutes until toothpick inserted into middle comes out clean. When you take the cheesecake out of the oven, go around the edges with a knife and then put into refrigerator to chill for at least 3-4 hours before adding topping.
For topping:
Melt the jelly in a small pan over low heat. Toss the raspberries and the warm jelly in a bowl until mixed, then arrange the berries on top of the cooled cheesecake. Refrigerate until ready to serve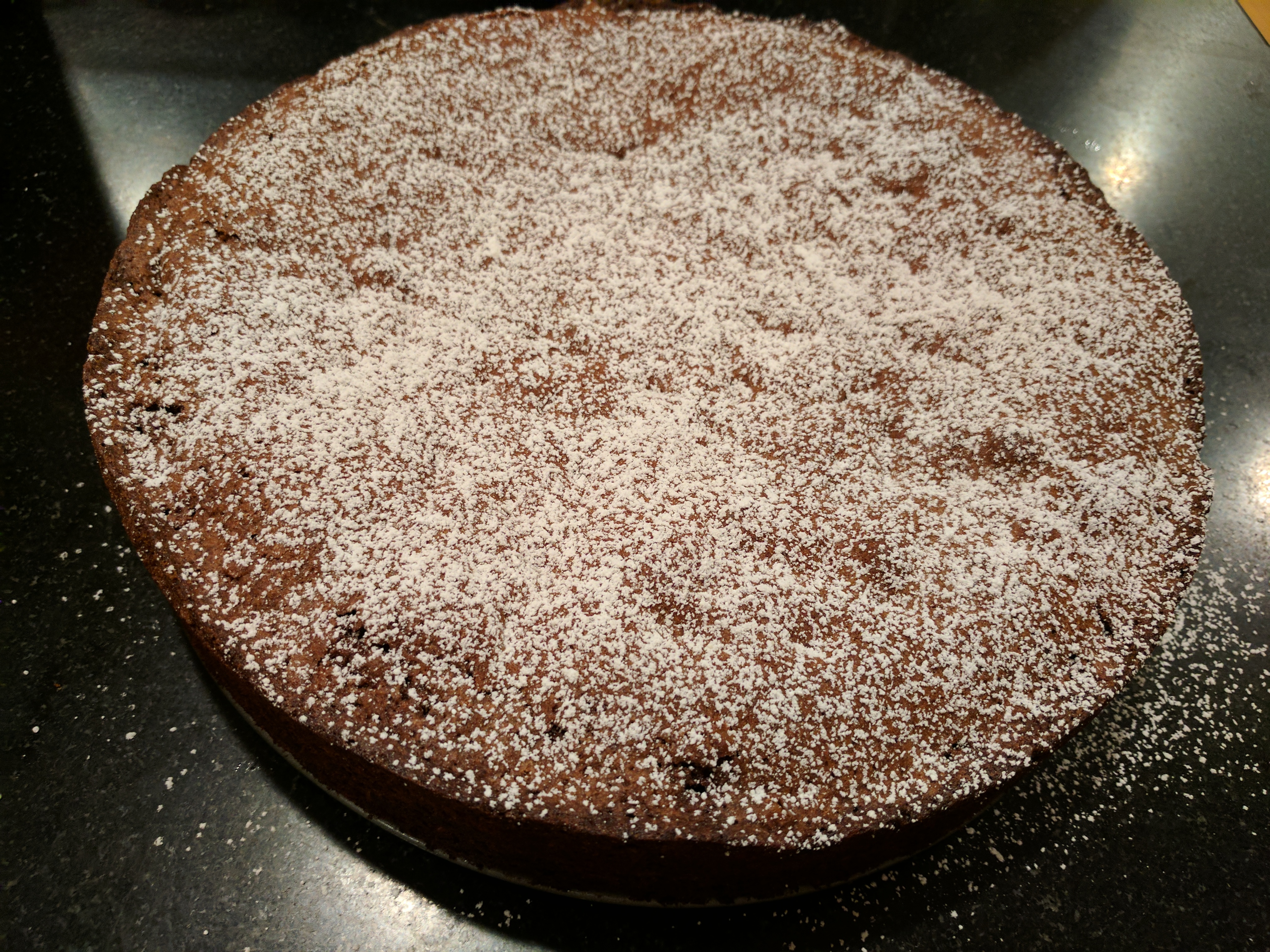 torta caprese or flourless chocolate cake
Author: Nancy Verde Barr in her book, We Called it Macaroni
This is adapted from a recipe ubiquitous in southern Italy, particularly in Capri. It's dense and delicious and perfect for Passover (or any time) and it's a regular at our holiday table.
Ingredients
½ pound butter
½ pound semisweet chocolate
5 eggs, separated
1 cup sugar
¼ cup potato starch
¼ teaspoon salt
(1 tablespoon baking powder - omit this for Passover)
¼ teaspoon salt
2½ cups finely chopped walnuts
1 teaspoon vanilla
Powdered sugar
Instructions
Preheat oven to 350 degrees F.
Melt all but 1 tablespoon of the butter with the chocolate.
Transfer to a large bowl and cool.
Beat the egg yolks until lemon-colored, then gradually add the sugar and beat until combined.
Combine with the cooled chocolate.
Sift the starch, (baking powder if using), and salt together and add to the eggs, stirring until blended.
Stir in the nuts and vanilla.
Use the remaining tablespoon butter to coat the springform pan on the bottom and sides.
Whip the egg whites until peaks form and then fold into the chocolate mixture.
Put in the cake pan and bake 45 minutes.
Cool completely in the pan.
Remove the cake from the pan and sprinkle with powdered sugar.