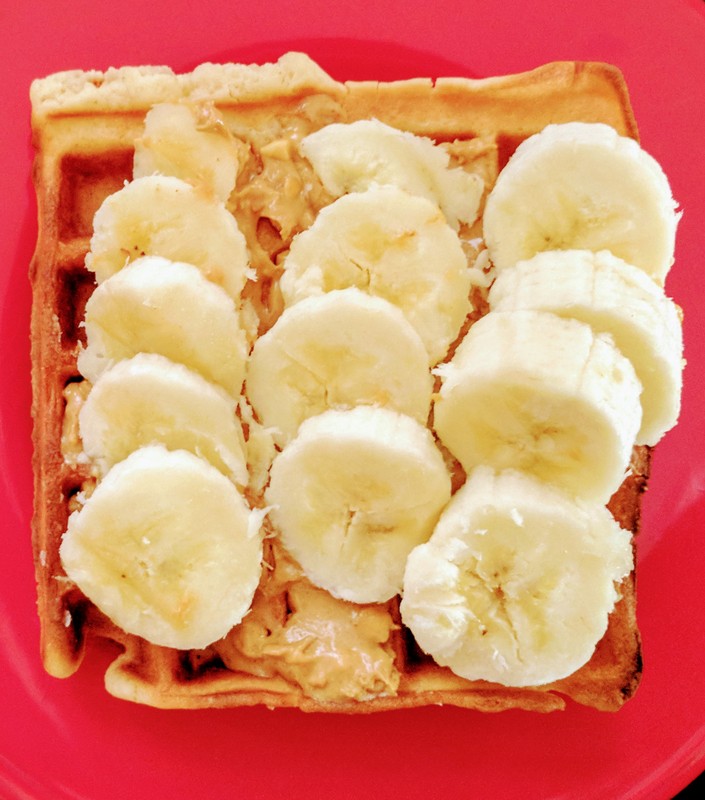 When in Paris I stopped for a treat
On a narrow well-traveled side street
A crepe did I try
I wanted to cry
Nutella? Banana? Oui Oui!
When I got home I thought why not see
If Nutella was really the key
I found to my glee
It wasn't to be
I could do the same thing with the pea (nut butter)!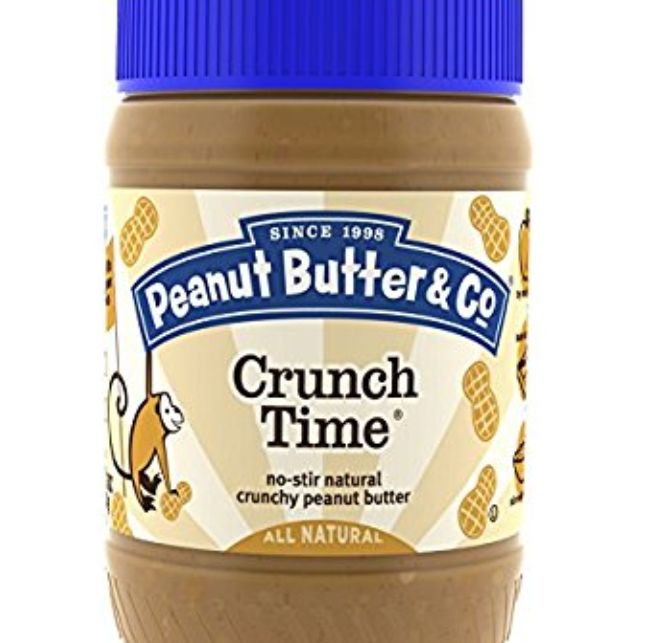 ok, it's not poetry; Ogden Nash can rest easy.  But have you tried the Peanut Butter & Co. products?!?  They contain no chemicals, don't need refrigeration, won't separate, and are delicious.
So these days it's the protein part of my breakfast, whether in a smoothie with kale, blueberries, and pineapple, or on a thin slab of whole wheat toast with a shmear of homemade strawberry jam, or, in a surprisingly low calorie start to the day, on a crepe or waffle with some slices of banana.
I've even been known to slip a tablespoon into a bowl of oatmeal — it disappears into the cereal but leaves a little sweetness in its wake.
Any of these will stave off hunger for hours, and will make you very happy!
Save
Save
Save
Save
Save
Save
Save
Save
Save
Save
Save
Save
Save
Save
Save
Save
Save