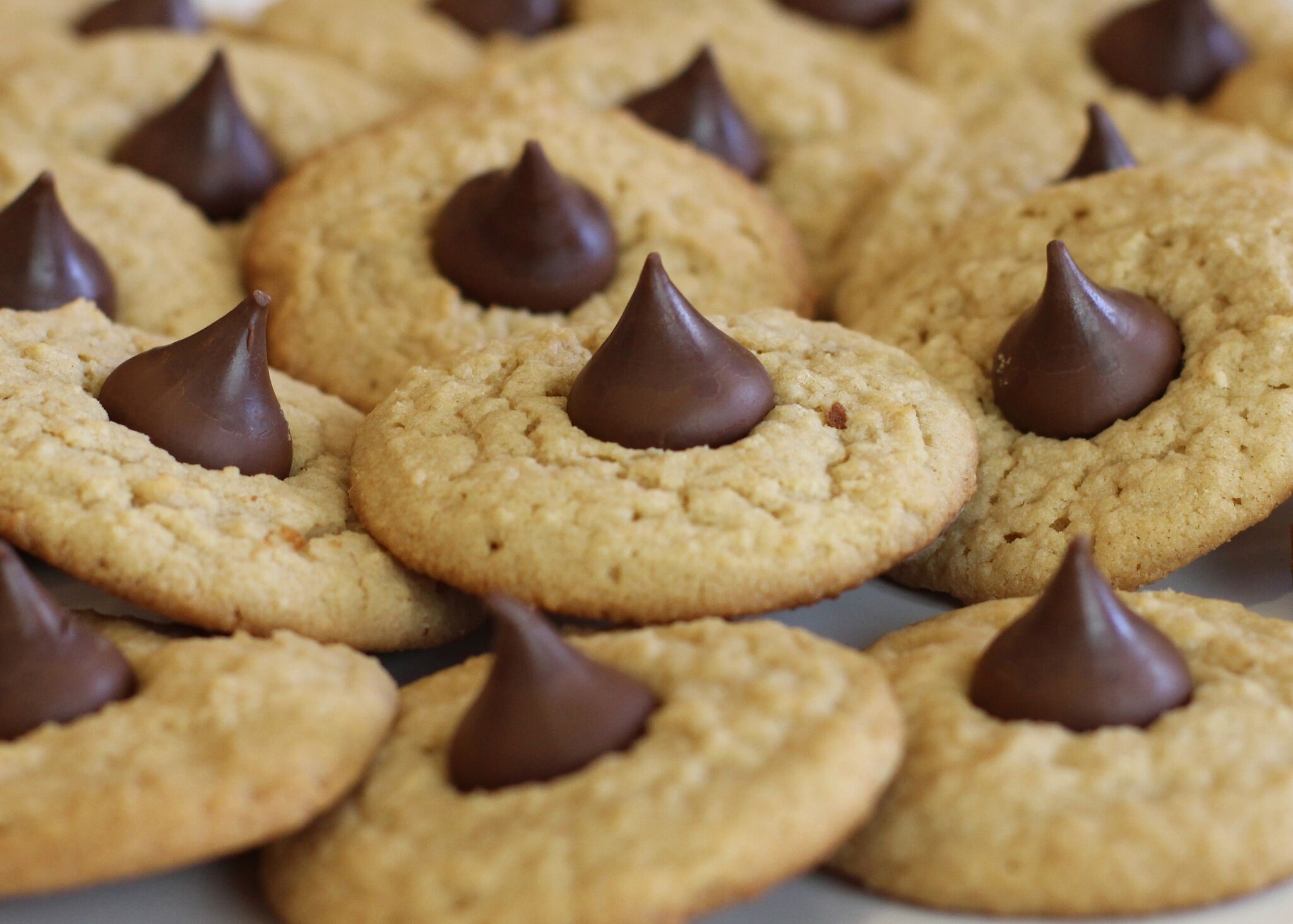 Our dear friend Denise has made these fabulous peanut butter cookies with a chocolate kiss nestled on top for my daughters Jessica and Elizabeth ever since they were small.  It was love at first bite back then and has been part of our Christmas table and special occasions ever since.  They became such a tradition at our house that we included them in our family cookbook, La Cucina Marinello, one of the few non-Italian recipes in the book.  As Denise likes to say, "Kisses to all!"

Peanut Butter Kisses
Ingredients
2½ cups all-purpose flour
½ teaspoon baking soda
1 teaspoon baking powder
1 cup butter
1 cup sugar
1 cup brown sugar
2 eggs, slightly beaten
1 cup chunky or smooth peanut butter
2 teaspoons vanilla
1 bag Hershey's Chocolate Kisses
Instructions
Preheat oven to 350 degrees F.
In a medium bowl, sift together the flour, baking soda, and baking powder. Set aside.
In the bowl of an electric mixer fitted with a paddle attachment, cream the butter on medium-high speed until blended.
Add the sugars and cream and until well blended, but not fluffy.
Beat in eggs, peanut butter and vanilla; mix thoroughly.
With the mixer on low, gradually add the flour and mix until combined and smooth.
Form dough into small balls and place onto ungreased or parchment-lined sheet pans, about 2 inches apart.
Bake at 350 degrees for 10 to 12 minutes.
Remove from the oven and immediately press with kiss.
Cool on sheet pans for 2 to 3 minutes, then transfer to wire racks to cool completely.