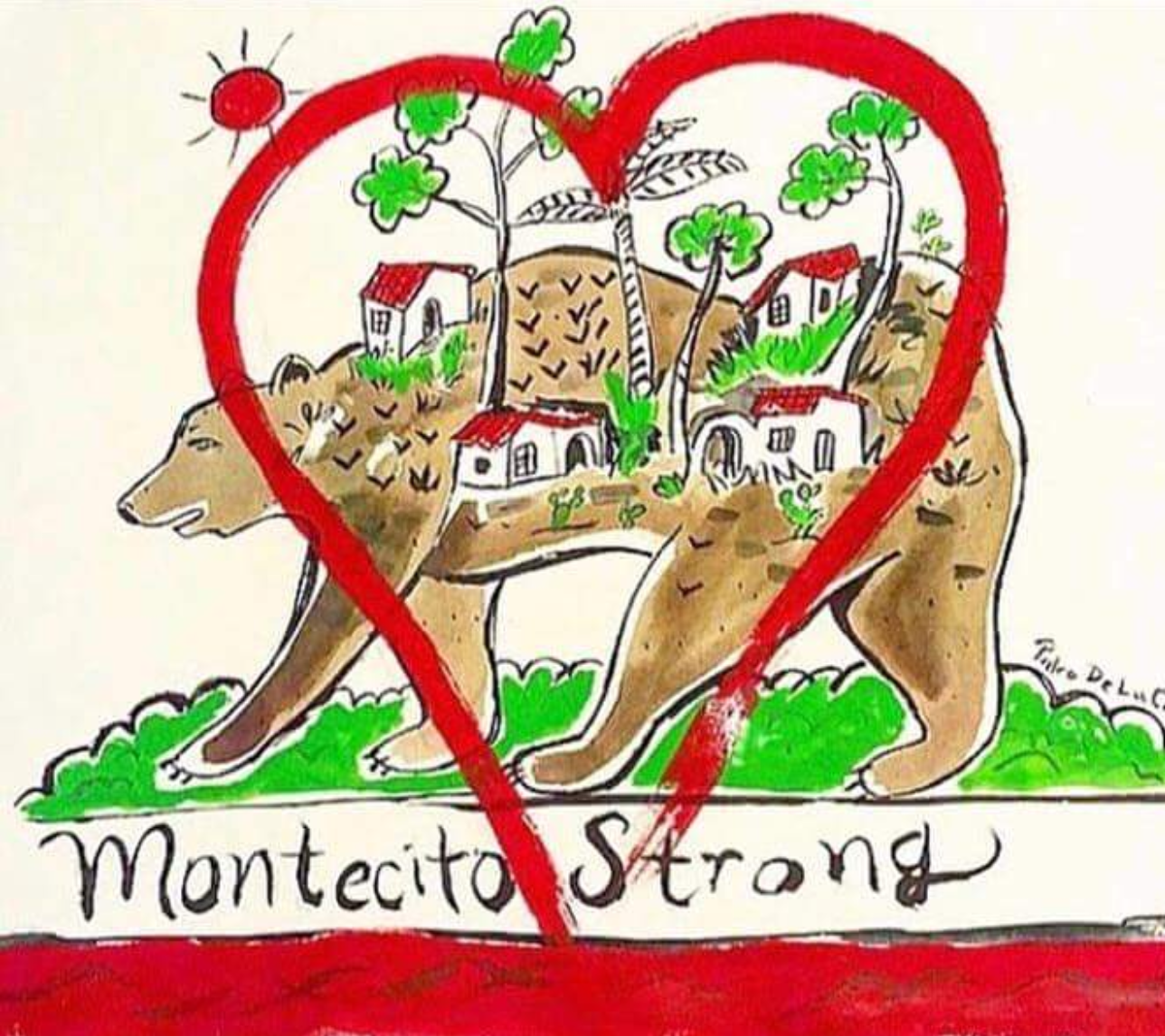 Some things should never happen.  Genocides.  Tsunamis.  Middle of the night mudslides with boulders the size of cars.  Unexpected tragedies of all stripes.  How often have you used the word "unfathomable" lately?  Yet, over time, we get inured to these events and desensitized to their realities, and we begin to go about our lives again.  We have to, really, or we couldn't survive.  But after living through a trauma, whether personal or communal, our very cores are shaken and we need to process images and truths we don't ever like to face.
We are Santa Barbara, we are Friendship, we are strong.  But we are unsettled and unnerved.  And although we now hug complete strangers on the street as we share our stories, and we feel a new kinship with our neighbors, we desperately need a sure thing to get our balance back.
For many of us, one of the first things we did when we were allowed back into our homes and when we had our utilities turned back on, was to go into the kitchen and make a simple meal.  Somehow this sort of thing helps to stabilize us. Someone once told me "When you don't feel normal, do a normal thing."  We make a scrambled egg and we sit down at our table and slowly feel a quiet calm begin to take hold.
The feelings of disorientation and sorrow don't go away.  We count our blessings while feeling guilty that we can go back to our routines while so many others cannot.  So, as surreal as it seems, we brew a cup of coffee, share a meal with a friend, bring in the dry cleaning, go to the grocery store, read the mail, laugh again — we have to.  We have to.
Like our favorite muse, Nora Ephron, in times of crisis we crave normalcy.  Here is what she said:
"What I love about cooking is that after a hard day, there is something comforting about the fact that if you melt butter and add flour and then hot stock, it will get thick! It's a sure thing! It's a sure thing in a world where nothing is sure; it has a mathematical certainty in a world where those of us who long for some kind of certainty are forced to settle for crossword puzzles."
So we present to you a normal comforting sure thing to help get our equilibrium back at a time when that's just not so easy.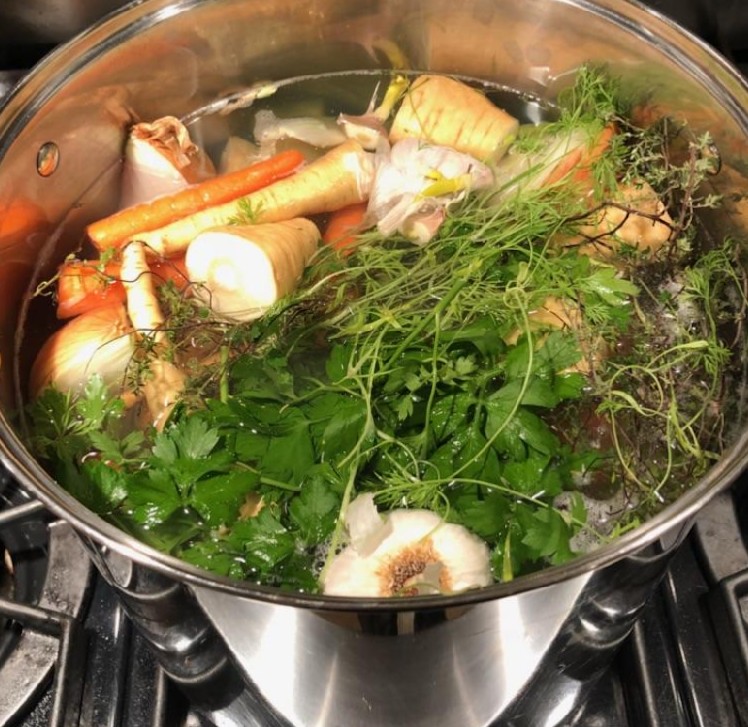 Chicken Stock
For this most basic of all recipes, you'll need a large stock pot, at least 16 quarts. It will give you rich, nourishing "liquid gold" that you can use for instant comfort or freeze for future use.
Ingredients
2 whole organic chickens, inside giblets removed
3 yellow onions, unpeeled and quartered
1 whole head of garlic, unpeeled but cut in half
6 carrots, unpeeled and cut in thirds
4 parsnips, unpeeled and cut in thirds
2 teaspoons whole peppercorns
2 tablespoons kosher salt
1 bunch parsley
1 bunch thyme
1 bunch fresh dill
7 quarts filtered water
Instructions
Put all ingredients in a large stock pot. Bring to a boil and then simmer uncovered for 4 hours.
Put another pot in your sink and then strain chicken and vegetables out of the stock pot into the pot in your sink (Trust me when I say this is a very important step.. I'll say no more!)
You may discard or keep the chicken and vegetables -- up to you. (I keep the large pieces of chicken for chicken salad.)
Pack the liquid into quart containers and refrigerate the stock overnight.
Skim off the top layer of fat the next day and strain out any solids that remain.
*For those of you who would like to make a donation to help the many people affected by the Thomas fire and subsequent mudslide, please go to www.keyt.com and choose from many worthwhile entities trying to make a difference.