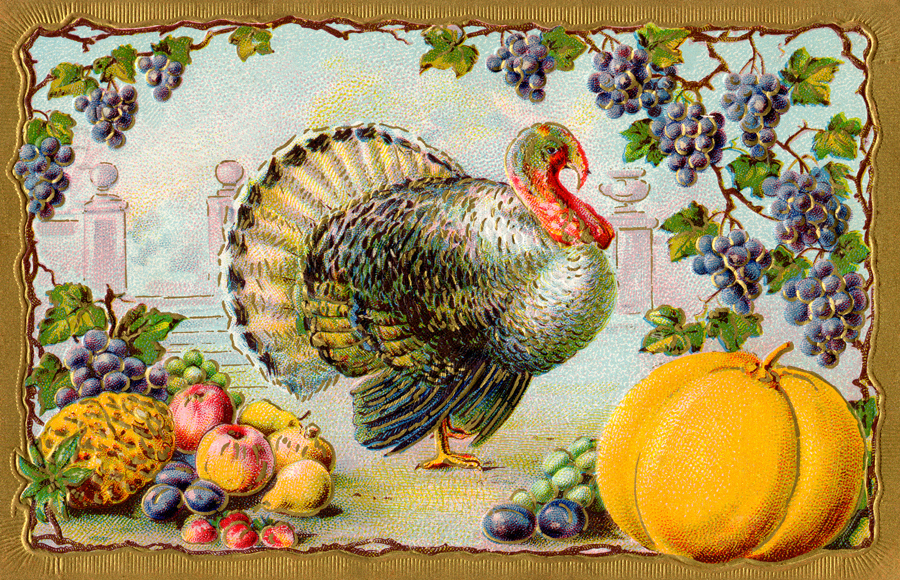 A recent UCLA study shows that women respond to stress by seeking out friendships with other women.  What this study calls "tending and befriending" among women appears to counter anxiety and produce a calming effect that does not occur in men.  In addition, the research suggests that social ties among women reduce our risk of disease, fend off the perils of aging, and help us live better lives.  We know there are lots of women like us out there, with deep and meaningful girlfriendships that nurture our hearts and souls, enjoy with us our highest triumphs and comfort us during our deepest sorrows.  During this season of gratitude we'd like to acknowledge and give thanks to all our dear and loving women friends that tend and befriend us throughout the year.
And yes, we've got two wonderful recipes to highlight this holiday week.

Quinoa Salad with Sweet Potatoes and Kale
(adapted from Food and Wine, November 2012)
1/2 cup walnut oil
1 1/2 cups quinoa
Salt
1 1/2 pounds sweet potatoes, peeled and cut into 3/4-inch dice
Freshly ground pepper
1/4 cup Orange Muscat Champagne vinegar
2 large Granny Smith apples, cut into 1/2-inch dice (optional)
1/4 cup chopped flat-leaf parsley
¼ cup chopped basil
1/2 medium red onion, thinly sliced and soaked onion in water for 30 minutes to take out the sting
1 avocado, diced
2 tomatoes, diced
8 packed cups kale, stems removed and torn into bite size pieces
1 cup organic sprouts (optional)
Preheat the oven to 400°. In a large saucepan, heat 1 tablespoon of the walnut oil. Add the quinoa and toast over moderate heat, stirring, for 2 minutes. Add 3 cups of water, season with salt and bring to a boil. Cover and simmer the quinoa for 16 minutes. Remove from the heat and let stand for 10 minutes. Fluff the quinoa, spread it out on a baking sheet and refrigerate until it is chilled, about 20 minutes.
Meanwhile, on a baking sheet, toss the sweet potatoes with 1 tablespoon of the walnut oil and season with salt and pepper. Roast for about 25 minutes, stirring once, until golden and softened. Let cool.
In a large bowl, whisk the remaining 6 tablespoons of walnut oil with the vinegar; season with salt and pepper. Add the quinoa, sweet potatoes, apples, parsley and basil, onion, avocado, tomatoes, and kale and toss well.  Sprinkle sprouts on top and toss gently.
Make Ahead:  The quinoa and sweet potatoes can be refrigerated for up to 2 days.
Butternut Squash Soup
4 pounds butternut squash (can use more)
6 oz. unsalted butter (1 1/2 sticks)
1 large onion, sliced
1 quart good chicken stock (can use vegetable stock if preferred)
1 teaspoon curry (optional)
1/4 teaspoon ground nutmeg
salt and pepper
creme fraiche (optional)
chopped chives (optional)
Preheat oven to 300 degrees.
Split the squash cross-wise and scoop out the seeds.  Place the squash cut-side down on a baking sheet and bake until tender, about an hour.
Remove and set aside to cool.
While squash cools, melt the butter in a large pot over low heat.  Sweat the onions in the butter about 20 minutes or until softened.
Add the chicken stock, 1 tablespoon salt, 1/2 teaspoon pepper, curry if using, and nutmeg.
Simmer covered, until the onions are tender, about 30 minutes.
Peel the squash and cut into large cubes; stir into chicken stock until heated through.
Puree stock, onion, and squash with hand-held blender if possible, or transfer in batches to blender to puree.
Can add creme fraiche or snipped chives on top if desired.
Can add additional chicken stock if the soup gets too thick.  If re-heating, always check thickness and seasonings and adjust if necessary.