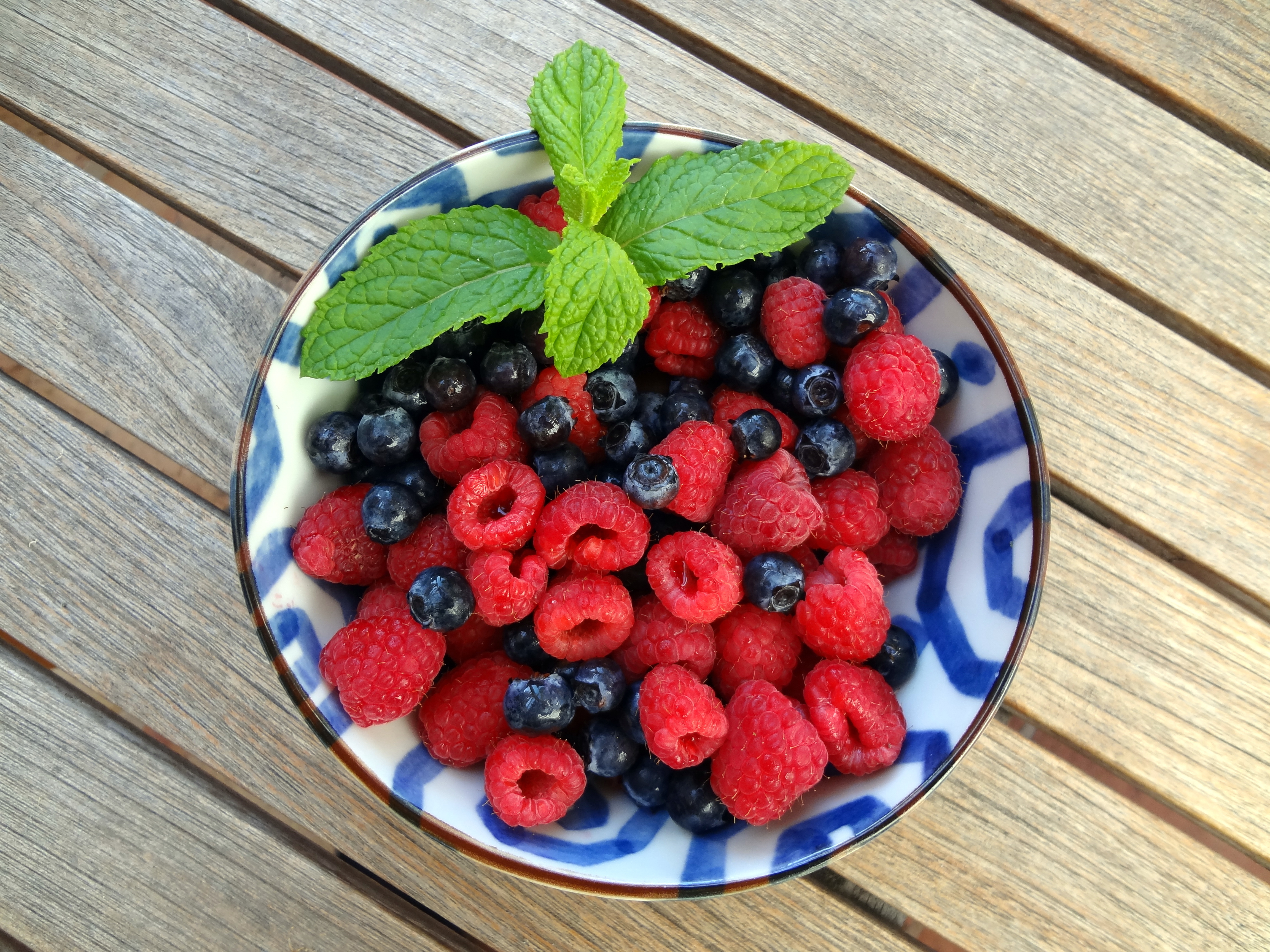 Remember Sinatra singing about how wonderful each stage of his life had been, the poignant ballad about getting older and appreciating the pleasures of every age?   "When I was 17…"  "When I was 21 …"  Well, last week, after a particularly strenuous uphill walk, Joan and I sat down over a big bowl of ripe luscious berries and vowed to remember that whether we are in the spring or autumn of our years, each day is a day to savor.
We hear from Sheila how she has recently taken up painting, discovering her hidden talent in middle age and reveling in the possibilities ahead for her.  We see Carole, who was originally trained as a pastry chef, starting a Santa Barbara home design business.  We hear from Annie that she is on to a whole new exciting chapter in her career, and Phyllis who is incorporating her daily work schedule with time set aside to spend with her granddaughter.   There is Elizabeth who has gone from acting to fashion to now finding her niche in the world of urban agriculture, and Lisa, who spent college and beyond in the world of musical theater and now works as a therapist.   …
Young or middle aged, we are all on our journeys.  Whether we are starting a new venture or finally finding time to enjoy the simple pleasures life presents to us every day, new chapters are so exciting.  They keep us vital.  And if we are lucky enough to have family and friends to talk things out with, to share these long summer days, and perhaps those piles of gorgeous berries, well, it will indeed be a very good year.