Last night captured the essence of this blog!
On the eve of Joan's birthday, we gave ourselves an evening out, a celebration to toast the fabulous birthday girl and enjoy some time together!
First, we stopped for dinner at Opal which was packed with pre-theater diners.  Our warm seafood salad was fresh and bountiful and the dessert they brought out for Joan was a brown butter fruit tart that was festive and delicious.
Then off we went to a sold-out performance, all of us there to see an icon of our age.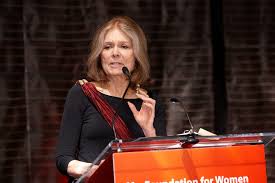 The spirit of solidarity was palpable as we crowded into the theater to hear what this 82-year-old woman who has seen it all would have to say to us.  Her message was simple: "This is not a time to sit back and relax; if you're used to talking, then listen.  And if you're used to listening, start talking.  There is always something to fight for and someone who needs help…. just look around." She reminded us to be open to other people's life stories and how it helps us grow. "We were not meant to be solitary."
Gloria Steinem is a wonder; a warm, subdued but tireless inspiration to girls and women of all ages.  We were struck by how many young people came to see her; they were so excited to hear from someone who paved the way for many of the freedoms they take for granted. It was a mutual admiration society with genuine affection flowing from the audience to the stage and back again.
After the show, as we left the theater, we joked that getting out of the parking garage might be impossible, what with 1000 cars headed for the exit at the same time, all of us saying, "You go!" "No, YOU go!" "No, it's ok, YOU!" as women are wont to do. But actually, it wasn't like that at all.  We were "like a zipper" — took turns, no problems, no honking horns, very smooth.
And maybe that was the real message of the evening:  what we can accomplish when we work together, why it's so important to feel part of a larger picture, and how satisfying it can be to spend time with good friends.
Of course, a great dessert never hurts!
Food, friendship, Santa Barbara:  our blog in a nutshell.
Happy birthday, Joan!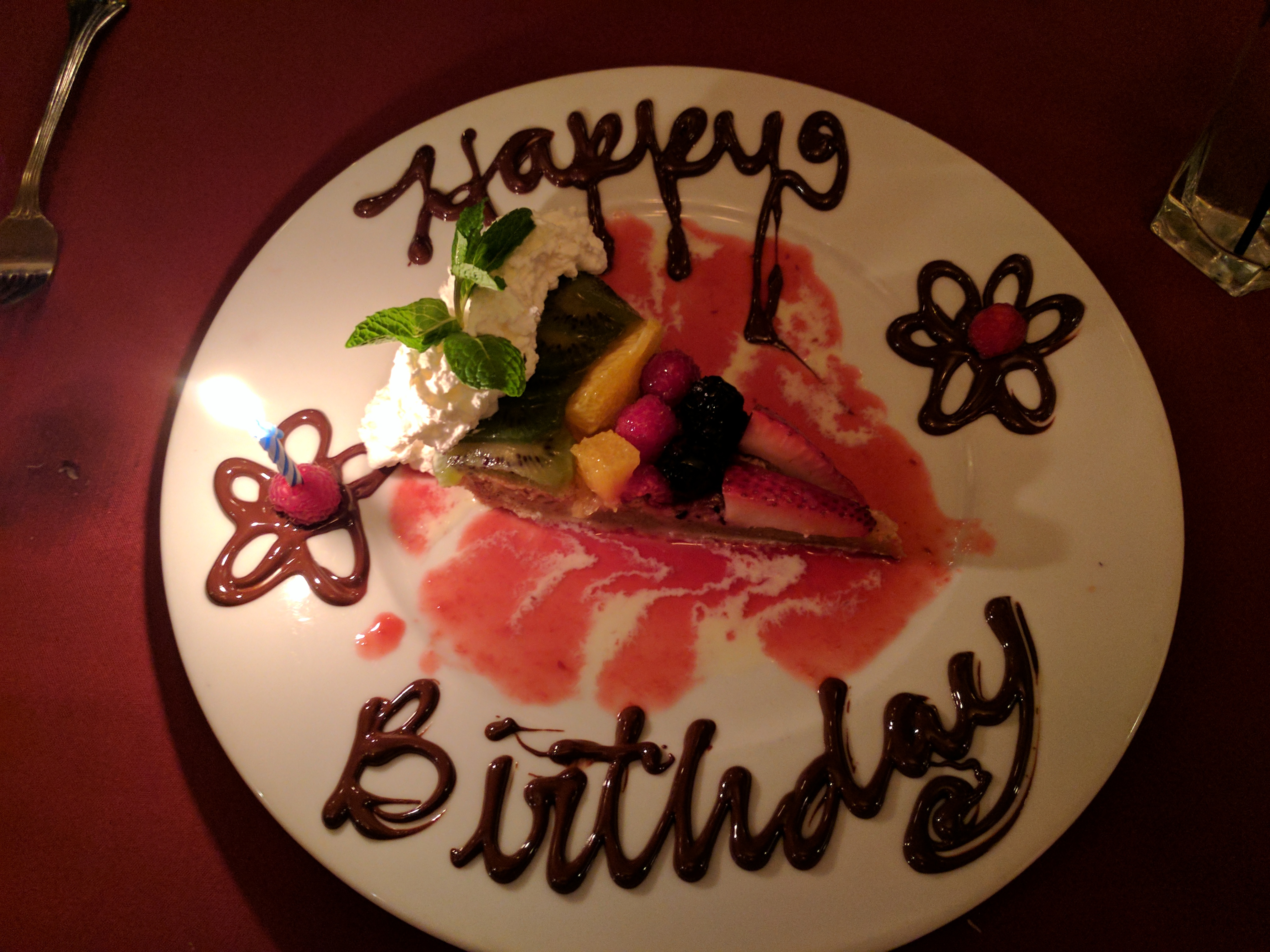 Brown Butter Fruit Tart
Ingredients
Crust:
7 tablespoons unsalted butter, melted
⅓ cup sugar
¼ teaspoon vanilla
1 cup plus 1 tablespoon all-purpose flour
⅛ teaspoon kosher salt
Filling:
½ cup sugar
2 large eggs
⅛ teaspoon kosher salt
¼ cup all-purpose flour
1 teaspoon vanilla
½ cup (1 stick) unsalted butter, diced
Topping:
1 cup heavy cream
2 tablespoons confectioners sugar
¼ cup fresh blueberries
¼ cup fresh raspberries
¼ cup fresh blackberries
¼ cup fresh strawberries, sliced
2 kiwis, sliced
1 cup fresh orange sections
several sprigs of fresh mint for garnish (optional)
Instructions
Crust:
Preheat oven to 375 degrees F.
Mix melted butter, sugar, and vanilla in a medium bowl.
Add flour and salt and stir until blended.
Transfer dough to a 9-inch tart pan with removable bottom.
Using fingertips, press dough evenly onto the sides and bottom of the pan.
Bake the crust until golden, about 18 minutes (crust will puff slightly).
Transfer crust to rack and cool in pan.
Filling:
Whisk sugar, eggs, and salt in medium bowl to blend.
Add flour and vanilla and whisk until smooth.
Cook butter in a heavy small saucepan over medium heat until deep nutty brown but do not burn, stirring often, about 6 minutes.
Immediately pour browned butter into glass measuring cup.
Gradually whisk browned butter into the sugar-egg mixture and whisk until well blended.
Carefully pour browned butter mixture evenly over the crust.
Place tart on the baking sheet and bake until filling is puffed and golden, about 40 minutes.
Cool completely in pan on a rack.
Remove tart pan sides and place tart on a platter.
Topping:
Gently combine the blueberries, raspberries, blackberries, kiwi, and orange sections in a bowl.
Combine the cream and confectioners sugar.
Whisk until peaks form.
Carefully spoon the whipped cream around the edges of the tart.
Place fruit pieces on top of the tart.
Slice into wedges and serve.
Crust and filling can be made one day ahead; keep stored covered at room temperature and just add cream and berries before serving.
If desired, garnish with sprigs of fresh mint.